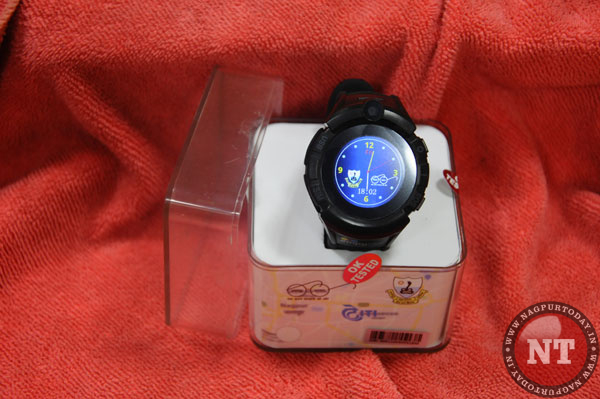 Nagpur: To discipline the truant higher officials and lower rung employees, the Nagpur Municipal Corporation (NMC) Administration equipped heads of various departments (HoDs) and others with GPS-enabled watches. The move comes after the sanitation workers and inspectors were provided with the movement tracking device a few days ago.
The Municipal Commissioner Virendra Singh, himself wore a watch and distributed the watches to other officers. As the watches are GPS enabled, the heads of various departments could be tracked between 10 am and 6 pm, the official working hours. The smart watch will provide essential details like when did the employee entered office, how much time he was in field /office to Commissioner's dashboard. The smart watch shows time, possess camera and a LED torch.
Each of the watches has a logo of NMC on the dial. NMC will be paying Rs 200/- per month for SIM card in the watches. It has been made mandatory for Assistant Commissioners and heads of various departments to wear the watches in working hours. According to sources, the step has been initiated by the new Municipal Commissioner, who wants officers in NMC to be in respective offices during working hours and to accelerate the pace of administrative efficiency.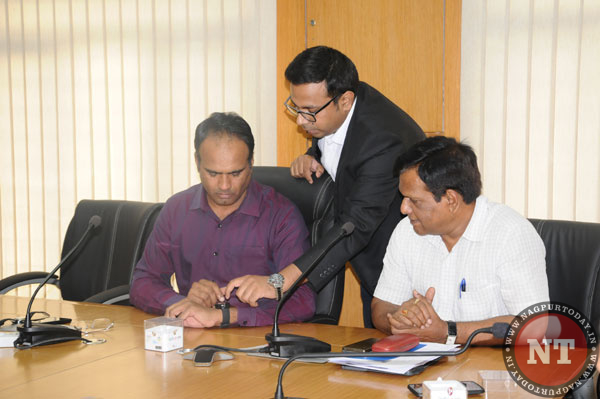 Apart from Municipal Commissioner himself, the other officers who have got the GPS-enabled watches include Additional Municipal Commissioners, Deputy Municipal Commissioners, Additional Deputy Municipal Commissioners, Assistant Commissioners of various zones, and heads of various departments.
The watches are likely to be given to Health Officers of various zones too. The GPS-enabled watch has various functions. Using the watch, which has USB charging port, live tracking of the person wearing it is possible. Besides, the person wearing it can make emergency call and send SMS. It supports two-way voice call too.