Nagpur.
The sloppy affairs and rampant corruption synonymous with Nagpur Municipal Corporation (NMC) have again come to the fore. The ongoing construction of prestigious Kavi Suresh Bhat Auditorium has emerged as the victim of this shabby style of functioning being witnessed in the civic body. The construction of the prestigious hall has got stalled due to unwarranted differences between the concerned authorities. The ambitious Kavi Suresh Bhat Auditorium was approved during the tenure of Sandeep Joshi as Chairman of NMC's Standing Committee. Later, the work was started with great momentum. But now, the half-constructed Auditorium stands in ruins.
The NMC had in 2011 awarded the contract to Mumbai-based developer Shayona Corporation for construction of Kavi Suresh Bhat Auditorium at Reshimbagh Ground near RSS Headquarters. This company had constructed NMC's New Administrative Building. The deeper problem cropped up when the construction expenditure of this New Administrative Building climbed to Rs 54 crore against the estimated expenditure of Rs 18 crore. Some babus of NMC had hand in glow with the company in the steep climb up of expenditure and allegedly got the hefty amounts in return. The Shayona Corporation is being run by bigwigs Ramesh Dabhi and Jignesh Patel.
According to Standing Committee's approval the Auditorium is to be constructed in 14842 sq mtr of land. However, a dispute between Shayona Corporation and the Project Consultant Ashok Mokha over sitting arrangement for 2600 spectators led to the construction coming to a grinding halt. Now, the project is set to delay further.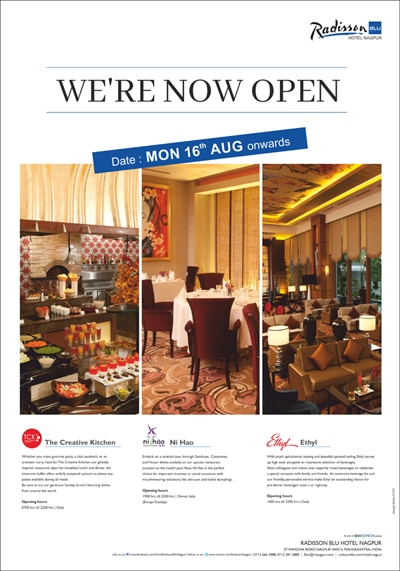 The beginning was also embroiled in a sort of controversy that ultimately caused a delay of five months. After the work got off, only the ground floor and the first floor could be completed but the construction went into cold storage. Now the half-completed Auditorium stands in ruins and waiting to see sunrise once the sanity prevails among concerned authorities.
According to Shayona Corporation sources the company did not receive the design of auditorium in time. For this very reason the work had to be stopped, said the company. On the other hand, the Project Consultant blamed the company for not carrying out work according to the plan. This petty looking dispute has created a major hurdle in completing the ambitious project. Now, the cost is also escalating as the prices of material are also rising.
The bottom line is: The half-completed Rs 24 crore project stands amid ruins. Is any authority listening?
NMC