Nagpur News: The Nagpur Municipal Corporation (NMC), inspired and overwhelmed by the massive response to its appeal to citizens for immersion Lord Ganesh idols in artificial plastic tanks, is now launching a cleanliness campaign in Nagpur. The campaign "Majhe Shahar Swachha Va Sundar Shahar" (My City Clean and Beautiful City) will be launched from October 2 to October 10.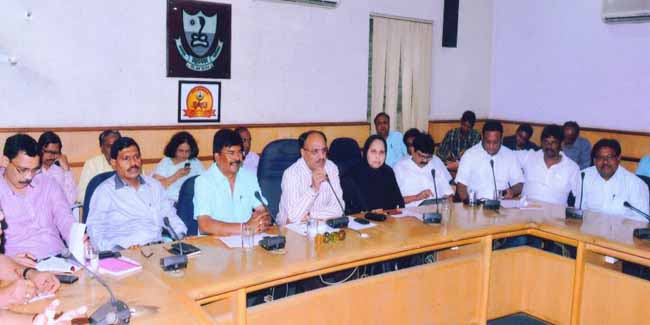 The Nagpur Mayor Anil Sole convened a meeting on Tuesday and reviewed the preparations for the Campaign for "My City Clean and Beautiful City." The meeting was attended by Deputy Mayor Jaitunnabi Asfaq Ansari, Standing Committee Chairman Avinash Thakre, Ruling Party Leader in NMC Pravin Datke, Medical Services Health Committee Chairman Ramesh Shingare, Senior Corporator Dayanand Tiwari, Sunil Agrawal, Jagdish Gwalbanshi, Munnaji Yadav, Gopal Bohre, Neeta Thakre, Additional Commissioner Hemant Pawar, and other officials.
The Mayor Anil Sole had recently held a meeting Mahila Bachat Gat, Anganwadi Sevika, Headmasters, Jaycees, NGOs and others.  "The enormous response to immersion of Lord Ganesh idols in artificial tanks has justly showed that the participation of citizens in colossal numbers is very important in any campaign. Nagpur is being bestowed with a glorious image, not only in Maharashtra but in the entire country. The NMC is launching the cleanliness campaign and the support of citizens, Mahila Bachat Gats, Anganwadi Sevikas, NGOs, Headmasters, Principals of all schools, colleges and others in large number is crucial for the success of the campaign. The cleanliness and beautification campaign is like we maintain our homes clean and beautiful. Keeping this aspect in our minds, it becomes our duty to maintain our city clean and beautiful," the Mayor asserted and again appealed all to participate in the campaign. The meeting was held at Nagar Bhavan, Mahal.