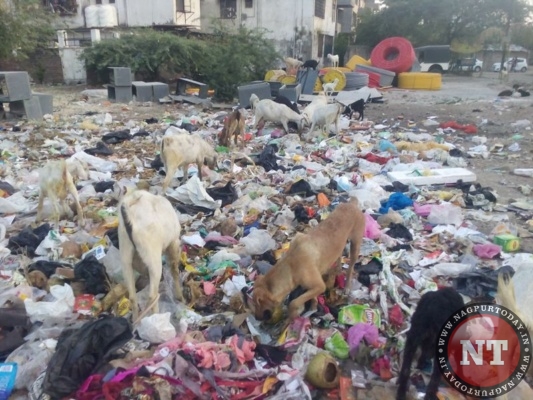 Nagpur: The speed and efficiency the Nagpur Municipal Corporation's Mangalwari Zone and Kanak showed 48 hours before the visit of Swachh Survekshan team came to nought the moment the team returned back. Now, heaps of garbage could be seen across the Managlwari Zone, again.
Mocking at the Swachh Bharat Abhiyan, the Ward Officer of Mangalwari Zone and its Chairman have not taken trouble to tour entire Zone since past one year. As a result, piles of garbage and filth making lives of not only citizens but birds and animals miserable. While foraging for food, the birds and animals are consuming toxic and life threatening stuff spread over the garbage. The stench emanating from the garbage posing hazards to the citizens is a different tale.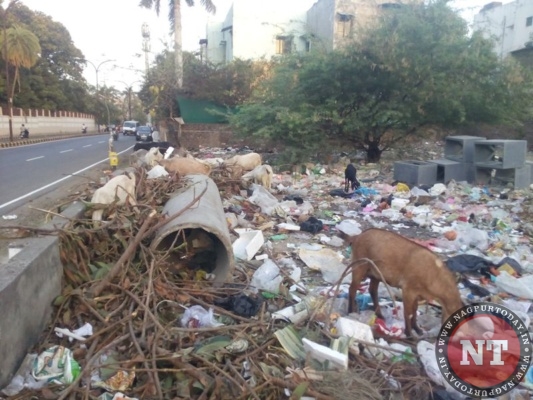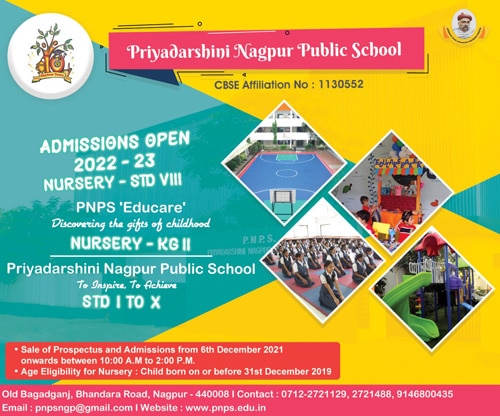 The Zone Chairman and Ward Officer were seen busy just days before inauguration of Mankapur under bridge. All the stinking garbage and filth was removed as Chief Minister Devendra Fadnavis and Union Minister Nitin Gadkari were to come for inauguration. But the next day, the situation was at it is. Garbage, garbage and garbage.