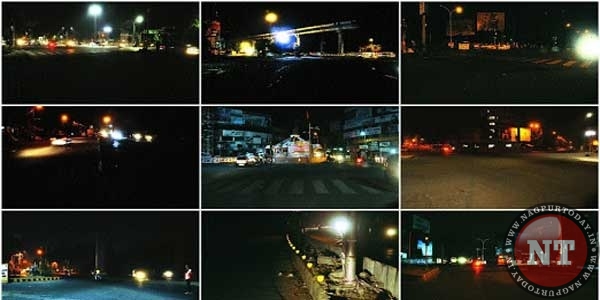 Nagpur : Residents of Nagpur are facing severe inconvenience in the night as street lights on many roads are found off since last many days. Continuous rains have resulted in big potholes on badly constructed roads that get filled with rain waters.
The darkness in the night becomes very risky for two-wheeler riders as accidents usually occur on such dark and bad roads.
Street lights are not working on many main roads, inner ring roads and the roads in residential areas and market places creating dangerous situation for bike and scooter riders. It is the responsibility of the Nagpur Municipal Corporation's electricity department to do regular maintenance of street lights in the city.
However, the sheer negligence on their part only proves that the NMC doesn't values a human life.