Nagpur.
Cracking the whip, Municipal Commissioner Shravan Hardikar on Tuesday suspended a Junior Engineer and Sanitary Inspector for indulging in corrupt practices.
According to sources, the Junior Engineer who faced the action has been identified as A J Varambhe who is attached with Gandhibagh Zone. The punitive action was outcome of a complaint registered by a private contractor V H Mudhodkar who had accused the Junior Engineer Varambhe of deliberately not clearing bills worth around Rs 2 lakh for carrying out four works of laying i-blocks at different sites in this zone.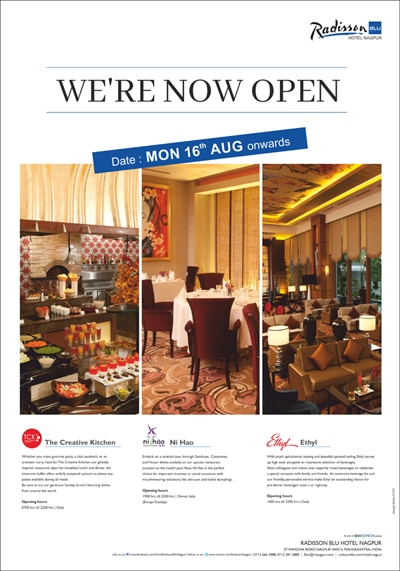 Sources further said the Nagpur Municipal Corporation had issued work order in 2010 and Mudhodkar, who bagged the tender, completed the work in 2011. But Varambhe was not clearing his bills. Fed up with this, Mudhodkar finally approached the top NMC boss and lodged a complaint against Varambhe. The complaint was also forwarded to Superintending Engineer Prakash Urade.
The preliminary inquiry, conducted by SE's office, revealed that ythe Junior Engineer deliberately delayed the contractor's bills of Mudhodkar. Following recommendations by the SE to constitute departmental inquiry against the Varambhe, the Municipal Commissioner Hardikar suspended him. The decision was confirmed by an official from NMC's General Administration Department.
The Sanitary Inspector who was suspended is Sanjay Nagarale of Hanuman Nagar Zone. Nagarale was recently caught for demanding and accepting a bribe from a sanitary worker.
It is pertinent to recall that Nagpur Today had recently flashed a report titled "NMC Contractors' Association puts Junior Engineer on notice for harassment" wherein it was reported that taking the issue of harassment and non-clearance of NMC contractors' bills, the Nagpur Municipal Corporation Contractors' Welfare Association has knocked doors of Mayor Pravin Datke and Municipal Commissioner Shravan Hardikar specifically against the Junior Engineer Arun Varambhe.
The Contractors' Association in its complaints dashed to the Mayor and Municipal Commissioner stated that the NMC engineers take unexplainable period of time in preparing their bills but the Junior Engineer Arun Varambhe has crossed all the limits. "The Junior Engineer Varambhe has not prepared bills of contractors since the past 3-4 years.
There are not one or two contractors but many who have been deprived of bill amounts due to lethargic attitude of the Junior Engineer. Varambhe has a distinct record of such dubious practice of delaying bills. For obvious reasons, some contractors hesitate to dare the Junior Engineer but some have decided to expose him in no uncertain terms," said the complaints.
The Nagpur Municipal Corporation Contractors' Welfare Association has further said that more and more contractors are raising the issue of their harassment at the hands of Junior Engineer Warambhe and even named the contractors such as Vilas Mudholkar, Prakash Kalambe, Sanjay Kubde and N U Kalambe among others who have come forward in exposing Varambhe.