The Arpan Blood Bank at Indira Gandhi Hospital at Gandhi Nagar, Nagpur was inaugurated on Monday by the former BJP National President Nitin Gadkari in a function graced by a host of prominent personalities.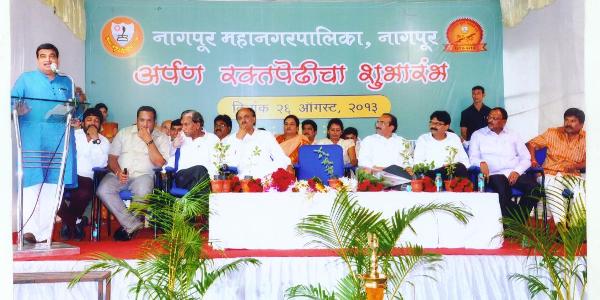 Nagpur News:
Former Bharatiya Janata Party President Nitin Gadkari dedicated a NMC-run blood bank Arpan Blood Bank at Indira Gandhi Hospital in Gandhi Nagar, Nagpur on Monday. "The ambitious NMC project deserves appreciation, and the Arpan Blood Bank would prove the life saver," asserted Gadkari in his inaugural speech.
The Arpan Blood Bank, the project of Nagpur Municipal Corporation (NMC), would provide blood to Sickle Cell and Thalassemia patients absolutely free of cost and at concessional rates to other patients. "The NMC should serve the society in best possible way as far as health services are concerned. The NMC should prepare plans for serving the citizens by creating a network of health services like Dialysis and CT Scan centres which are out of reach of poor people. If the Dialysis is provided in concessional rate to poor patients that will prove beneficial to them and hundreds of lives could be saved," Gadkari hoped.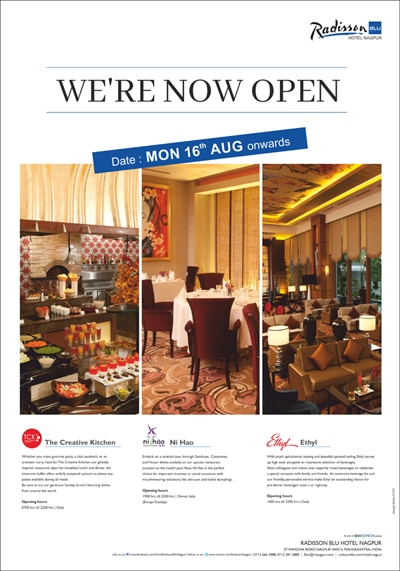 The former BJP President hailed the NMC and Arpan Blood Bank for their efforts to deliver the high quality blood to Sickle Cell and Thalassemia patients free of cost. The Sickle Cell and Thalassemia patients are found in considerable number in Adivasi and other backward class communities. The NMC and the Arpan Blood bank put their focus on these communities and serve them in the best possible way, Gadkari said.
The Mayor Anil Sole presided over the function. Those who graced the function include Standing Committee Chairman Avinash Thakre, NMC Commissioner Shyam Wardhane, East Nagpur MLA Krishna Khopde, Central Nagpur MLA Vikas Kumbhare, Ruling Party Leader in NMC Pravin Datke, Health Committee Chairman Ramesh Shingare, NMC leader and Corporator Prakash Gajbhiye, Bahujan RPI Ekta Manch Party leader Rahul Telang, Shiv Sena leader in NMC Sheetal Gharat, senior Corporator Bandu Talwekar, Laxmi Nagar Zone Chairman Gopal Bohre, Women and Children Welfare Committee Chairperson Ashvini Jichkar, Deputy Director (Health) Dr Milind Ganvir, Health Officer Dr Savita Meshram and Arpan Blood Bank's Anil Adewar.