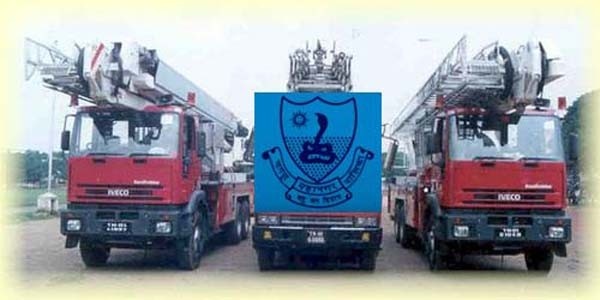 Nagpur: Since the accident in Kamala Mile Compound in Mumbai, Nagpur Municipal Corporation's Fire Department has issued 343 notices throughout the city. All these notices have been issued in restaurants, bars or places where food is available. After the fierce fire in Mumbai, the Fire Service Department of the NMC conducted a survey throughout the city and notice has been served to those places where there is no rescue device in case of fire. All the notices have been sent under Rule 8/2 of the State Fire Act 2006, in which there is a clear direction that a fatal accident can occur in the event of a fire.
According to NMC Fire Officer Rajendra Uchke, work on survey of necessary equipment is being done in different buildings in the city. To get this work done effectively, every fire station officer has been given a target to issue 10 notices. Taking self-awareness after the accident in Mumbai, at places where food and drink items are available, they are being examined, 343 notices have been issued and their number may increase in the coming days. To renew the license of bar, restaurant or food corner, fitness certificates are issued by the fire department, which is now under strict control.
The fire department is the only result of the speed shown in the action that 343 places across the city have been found to be dangerous. Those who did not respond to this notice have prompted to take strong action. After issuing notice under the same rule, there is a provision for shutting down the electricity, water, if necessary arrangements are not made.