Nagpur.
In a significant ruling, the Nagpur Bench of Bombay High Court has directed the Maharashtra Government to stick to the policy of appointing part time teachers and not override it at their whims and fancies. The ruling came after the Nagpur Municipal Corporation sacked 29 part time instructors.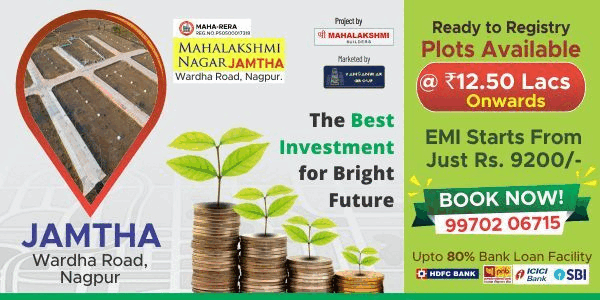 Pleading with the Nagpur Bench of the High Court for their reinstatement, the petitioners cited the ruling of Aurangabad Bench in similar matter. The petitioners said that the Maharashtra Government sanctioned posts of part time instructors, such as Part Time Art Instructors, Part Time Sports and Health Instructors and Part Time Work Experience Instructors, popularly known as 'Anskalin' (Part Timers) in accordance with Government of Maharashtra Resolution dated 18/06/2010. The Government of Maharashtra passed the above resolution to implement the Right of Children to Free and Compulsory Education Act, 2009 in the State.
The Nagpur Municipal Corporation vide office order dated 17/11/2012 sanctioned Rs. 69,00,000 for the 138 posts of aforesaid part time instructors for the year 2012-2013. Accordingly the Nagpur Municipal Corporation appointed Part Time Instructors in all schools run and managed by them. But at the end of academic session of 2012-13, specifically, in the month of March-2013, the Nagpur Municipal Corporation relieved all the Part Time Instructors appointed by them. In a similar matter, the Bombay High Court, Aurangabad Bench in a Writ Petition No. 7106/2013 vide order dated 20/02/2014 has observed that the salutary principle in enacting the Right of Children to Free and Compulsory Education Act, 2009 is guaranteeing the right of free and compulsory education to children between the age group from 6 to 14 years. The Bombay High Court has further observed that, the Constitutional right enshrined in Article 21-A of the Constitution of India is guaranteed in the Act of the Parliament and therefore, the State would have to make policy consistent therewith and not override it. That 29 relieved teachers of schools of Nagpur Municipal Corporation led by the petitioner, Sudhir Dayanand Patil & 28 others also filed Writ Petition No. 5414/2014 before the Nagpur Bench of Bombay High Court challenging their relieving order and for implementation of the scheme of the aforesaid Act.
On the submissions made by the Assistant Government Pleader that the State Government is framing the policy as per Division Bench at the Aurangabad Bench of High Court in Writ Petition No. 7106/2013, the Justice Vasanti A Naik and C V Bhadang, vide order dated 27/10/2014 disposed of the petition by giving directions to the State Government to formulate the policy as per order passed in Writ Petition No. 7106/2013.
Advocate Amit R. Prasad represented the petitioners.