Nagpur: The much touted "Abhay Yojana" (Amnesty Scheme) launched by cash-starved Nagpur Municipal Corporation from July 17 to recover around Rs 200 crore from water tax defaulters is again proving to be a damp squib. The recovery on Day 14 of the 20-day Amnesty Scheme depicts a dismal picture. The NMC mopping up a meagre Rs 20 crore by the end of the scheme (August 7) would not come as surprise.
It may be recalled that during the auditing of water and property tax payees the officials and employees of both the departments bungled and left many shortcomings. The outcome of this bungle was that the water and property tax payees were slapped with more taxes. Such citizens raised objections and subsequently stopped paying both the taxes. Their problems were never resolved by the babus. On the other hand, the pending dues got inflated every year with the levying of fines and interests.
The Amnesty Scheme for defaulters is mockery of honest citizens who pay taxes regularly. But even such honest citizens are also victimised by the whimsical babus of NMC. The civic body had earlier launched 'One Time Settlement' Scheme (Abhay Yojana). At that time, the Modi Government had demonetised the old Rs 1000 and Rs 500 notes. The old notes were being exchanged by nationalised banks with the new notes albeit with a limit. In this precarious situation, the defaulter took the advantage and cleared their pending dues toward water and property tax in crores. But still the target fixed by NMC was never achieved.
This time the NMC babus hit the streets with fanfare. They are "embarrassing" the defaulters by beating drums in their houses/establishments with the aim of recovering the pending dues. But this 'tantrum' is also proving to be ineffective as 'thick-skinned' defaulters are refusing to clear the dues. The Amnesty Scheme started from July 17 and ending on August 7. The recovery of the last 14 days pointing the NMC would be able to mop up a meagre Rs 20 crore or even less.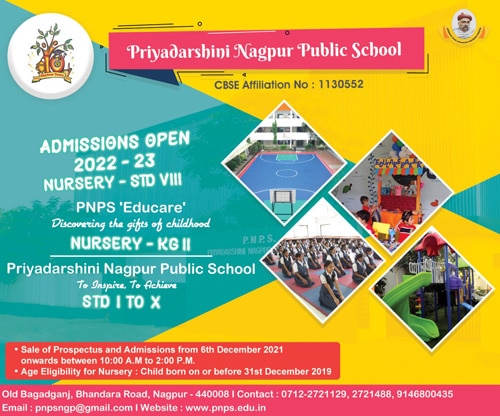 In sum, the much publicised "Abhay Yojana" is again proving to be a damp squib for the cash-strapped Nagpur Municipal Corporation.