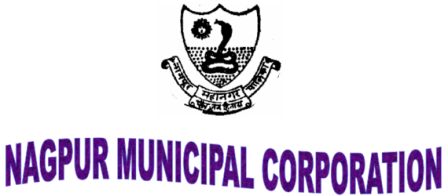 Nagpur News: Nagpur Municipal Corporation (NMC) Administration at one stroke transferred or say punished as many as 63 officials, working in their respective departments for years together, to various other departments. Most of the transferred officials belonged to various tax recovery or tax departments.
Out of 63 officials shifted, 48 officials from Tax Recovery Department, four from Tax Department, three from Slums Department, one from Hot Mix Plant Department, one from Development Engineering Department, two from Water Works Department, and one from Octroi Department. As soon as the General Administration Department made the list of transferred officials out, panic spread like a jungle fire among other officials and employees as well in NMC's various departments. The shifted employees are at levels of Estate Engineer Assistant, Junior Inspectors, Revenue Inspectors etc.
According to sources, the NMC Administration was flooded with complaints against personnel from Tax Recovery Department. And, accordingly, NMC Commissioner Shyam Wardhane put his foot down and a decision on transfers was taken to punish the officials from various department in general and Tax Recovery Department in particular. A shortlist was prepared of those officials who were found working in concerned departments for years together. Final decision to transfer or punish these officials was taken on Saturday (May 11) and according to the list 11 officials were sent Laxmi Nagar Zone, 5 officials to Dharampeth Zone, 10 officials to Hanuman Nagar Zone, one official to Dhantoli Zone, 5 officials to Nehru Nagar Zone, 7 officials to Gandhibagh Zone, 5 officials to Satranjipura Zone, 10 officials to Lakadganj Zone, 4 officials to Mangalwari Zone, and 5 officials to Aasi Nagar Zone.
However, these transfers are limited to only Property Tax Department.  These transfers are of temporary levels. According to rules and regulations, once the temporary transfer process is completed, these officials or employees and sent back to their original departments or original offices. But if one looks into NMC's history of transfers, those officials or employees transferred in this category, no one was sent back to his or her original department or office in NMC. The policy of these transfers, it appears, is misleading or fulfillment of someone's wishes.