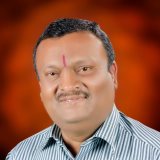 Nagpur News : NMC stressed on the beautification of garden in and around Nagpur during the NMC Budget 2012013 presented recently. Standing Committee chief Dayachankar Tiwari informed that the funds for the same were distributed on Thursday. Notices were issued for the repair and beautification of gardens in city, informed Tiwari while addressing the mediapersons on Thursday.
Tiwari said that NMC would spend around 8.5 crore in this beautification work which includes beautification of old NMC, NIT gardens and creating new gardens. He said that gardens will be constructed on priority-basis in small areas of the city to involve children more in outdoor games.
Gardens which will undergo beautification work include Renuka Mata garden, Prashant Nagar garden, Tulsi Nagar garden, Pande layout Khamla garden, Sheetal Nagar garden, Hedgewar Library garden, Namdeo Nagar garden, Vinkar Colony garden, Dattatray Nagar garden, Atre layour garden, New Thawre Colony garden, Surve Nagar garden, Chandan Nagar Ram Mandir garden, Bandhu Nagar garden, Zingabai Takli garden, Nandanvan Laxmi Nagar Mandir garden, Hansapuri Primary School premises garden, Gandhibagh garden, Sindhi Ban Thakur Plot garden, Manav Nagar garden, Sonba Nagar garden, Traffic Park Dhantoli, Lashkaribah garden, Sugat Colony garden, yoga shade in Lendra Park, yoga shade in Ramabai Ambdekar garden, yoga shade in Shankar Nagar garden, Shastri Nagar garden, Shrikrishna Khonde Nagar garden, Tukaram garden, Shivaji Nagar garden, Dagdi park (Ramdaspeth), Sakharampant Meshram garden (Mangalwari), Phule garden (Omkar Nagar), Sneh Nagar garden, yoga shade in Babu Nagar garden, Kanhaiyyalal Kukreja Nagar garden, Sindhu Balodyan (Jaripatka), and others.