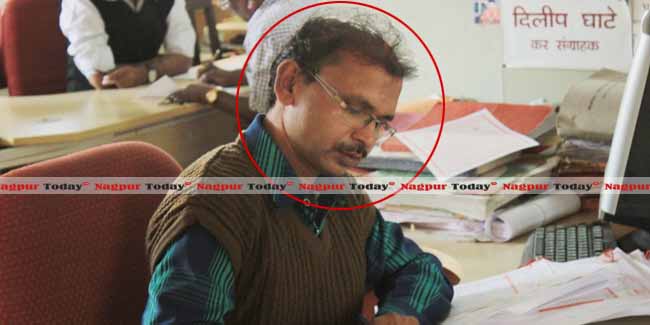 Nagpur News: The Additional Commissioner of NMC Hemant Pawar on Friday suspended Tax Collector Vijay Marghade and Estate Engineering Assistant Premanand Motghare with immediate effect. Both Marghade and Motghare were arrested by Anti-Corruption Bureau sleuths for manipulations in tax payments.
It may be recalled, the ACB action was taken after a complaint was lodged by Vijay Lokhande (38). The Police Inspector of ACB Bahadure said, the complainant Vijay Lokhande, who worked as an agent in Bhaji Mandi, had 5 plots in his name at Chikhli Layout and a demand note of Rs 1.60 lakh was issued by Vijay Marghade (44) and Premanand Shriram Motghare (44), working the Nehru Nagar Zone. However, after payment Rs 1.60 lakh to them, Vijay received a receipt of Rs 1.29 lakh only. After enquiring about the remaining Rs 30,000, about which the receipt had no details, the accused avoided confronting Vijay.
Vijay, a resident of new Subedar layout, went to Anti-Corruption Bureau office and lodged a complaint against Marghade and Motghare. The ACB PI Bahadure, under the guidance of DySP Reddiwar and SP Nishit Mishra, IPS, investigated the case. After confirming the fraud by the tax men, ACB sleuths had arrested Vijay Marghade and Premanand Motghare.