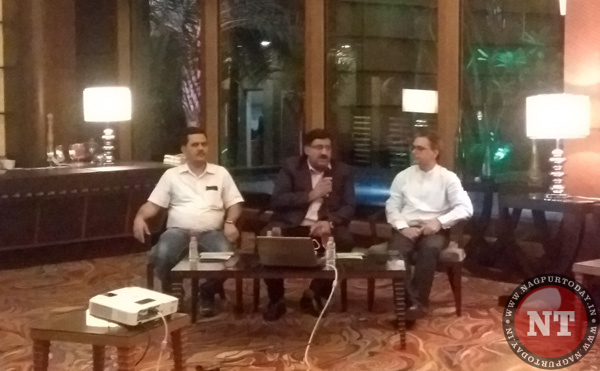 Nagpur: A few months back Union Transport Minister Nitin Gadkari had spoken about his ambitious plan of cleaning and beautifying city's Nag river. Introducing recreational activities like boating in Nag river, on the lines of Venice, was also the part of the plan. NEERI had even prepared the action plan and the discussions were held at all levels. However, till date the Nagpur Municipal Corporation (NMC) has not initiated any steps to implement the plan, informed NEERI's Director Dr Rakesh Kumar.
Council of Scientific and Industrial Research Director Dr Girish Sahani, NEERI Director Rakesh Kumar and other dignitaries were responding to the queries at a press conference held in Radisson Blu on the eve of the Diamond Jubilee of National Environmental Engineering Research Institute (NEERI). Similarly they explained about the various schemes and projects of NEERI through presentation.
When Nagpur Today asked Dr Rakesh Kumar regarding the project about cleaning and rejuvenation of Nag river and 'Namami Gange', Indian Government's ambitious Ganga rejuvenation project, he said that their action plan (DPA) was ready and they had already informed NMC both in written as well as verbal communication.
During the conference, the officials also gave information about about the technologies to be used in the process. They projected that in the first place, the small drainages culminating into Nag river need to be cleaned. If this is done then the need to clean Nag river wont arise, Kumar said.
Dr Kumar, also cited the example of a small rivulet flowing in the NEERI premises from outside. He said that they have been treating the water of this nullah with the help of few technologies. This technology is somewhat similar to floating cycle technology of Futala lake which purifies its water.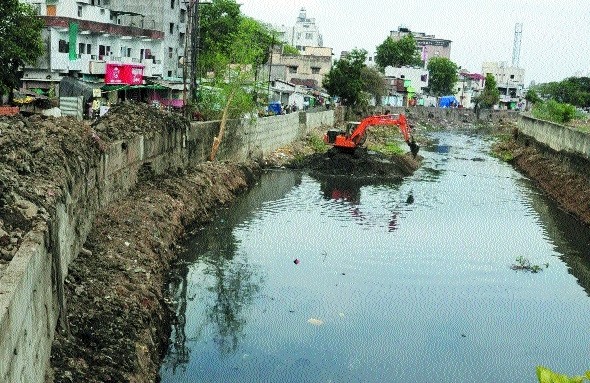 He said it would be an honour for their institute to implement this technology for Nag river project successfully and to set an example for others about such a successful project in Chief Minister's hometown.
Dr Kumar however chose to stay mum on the question about 'Namami Gange' project. He said Union Minister Nitin Gadkari will be able to take the call and explain this in a better way.
Earlier, in an interview, Nitin Gadkari had said that the works regarding 'Namami Gange' would be completed by 31 March 2018 and then he would be able to give detailed information with figures.