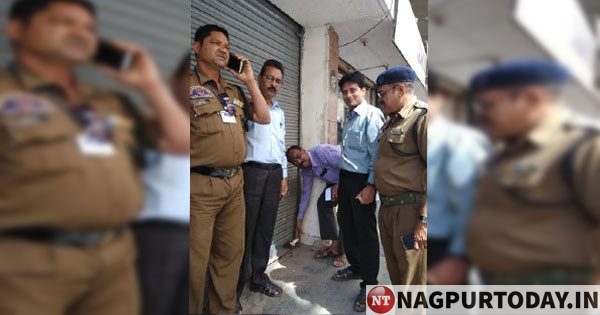 Nagpur: The Market Department of Nagpur Municipal Corporation on Thursday carried out seizure action of shops of those licence holders who defaulted in clearing licence fees worth lakhs of rupees in Mangalwari Zone.
NMC sealed and seized three shops including Shop No. 159 of Kishore Ramesh Baheria in Mangalwari Complex for defaulting Rs 2.35 lakh as licence fee from 2010 to 2019, Shop No. 15 of Brijmohan Mor in Mangalwari Mini Shop Complex for pending dues of Rs 78,803 from 2010 to 2019, Shop No. 10 of Thakur Sukhramdas Jaggyasi at Sadar Dispensary for defaulting licence fee of Rs 1.42 lakh from 2010 to 2019.
The action was carried out by Market Inspectors Milind Meshram, Pradep Wagde, other staff including Sanjay Bade, Nilesh Waghulkar, Kapil Thakre, Kishore Shende and police constables Dhadge and Turkar.