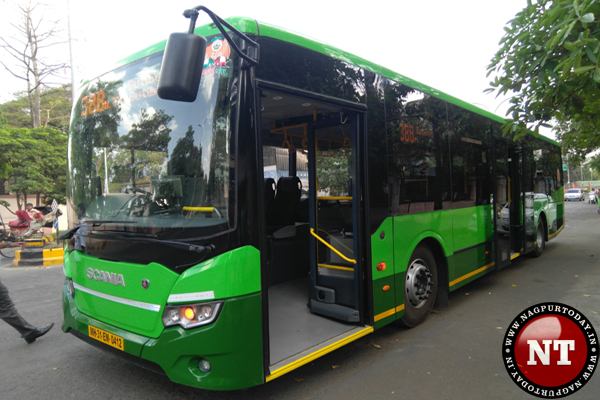 Nagpur: With the dismal number of passengers opting ride by Green buses, the Nagpur Municipal Corporation (NMC) has reportedly decided to lower the fares of these AC buses. The reduced fares would come into effect from April 6, sources said.
According to sources, the civic body will reduce the fares by Rs 3 to Rs 4 on experimental basis. Around 25 eco-friendly air-conditioned buses are plying on different routes and almost all were running empty any time of the day.
Sources further revealed that a mere 1,36,709 commuters used the Green service in three months while the 25 buses made 14,797 trips. It was estimated that 5,17,895 commuters would travel during the three months in the AC buses. On the other hand, the red buses, however, witnessed good response from the passengers. During the same period, red buses had witnessed passengers of around 1.51 crore.
Faced with the disturbing figures, NMC's Transport Committee approved a proposal to give 'special discount' of Rs 2 in basic fare of green buses to the citizens. This will bring down the basic fare from Rs 14 to Rs 12 for first two km. At the same time, however, to cut the losses due to basic fare cut, the panel also gave nod to hike red bus fare by Rs 2 for the first phase, from existing Rs 8 to Rs 10. The NMC is paying Rsc85 per km to Scania Commercial Vehicles Pvt Limited, while the rate of red bus operators — Hansa City Bus Services (Nagpur) Private Limited, RK City Bus Operations Pvt Ltd, and Pune-based Travel Time Car Rental Private Ltd — is Rs 45 per km for midi and Rs 49 for standard sized buses.