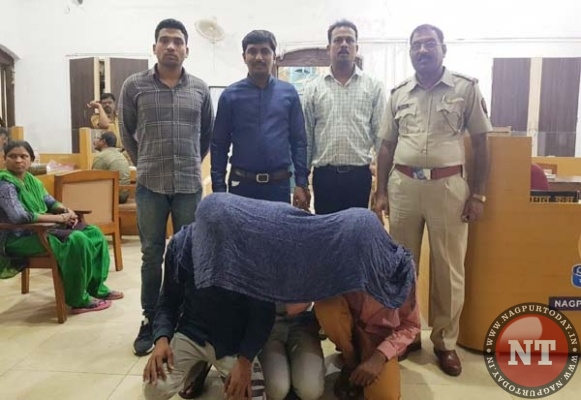 Nagpur: Police have been successful in nabbing two accused for lifting a bag containing Rs 5 lakh in the month of January.
According to the police source, as per the secret information Kotwali police arrested Arshad Sheikh Mohammad Latif, 19 a resident of Dasera Road Bhootiya Darwaja and Ganga Prashant Kakade, 20, resident of Sharada Nagar, Hudkeshwar, on Sunday. After arresting, during the interrogation they confessed of lifting a bag containing Rs 5 lakh from Lakad Pool.
Soon after their confession they were handed over to Lakadganj police since the area where the incident had taken place comes under them. Police are trying to find about regarding the looted money.