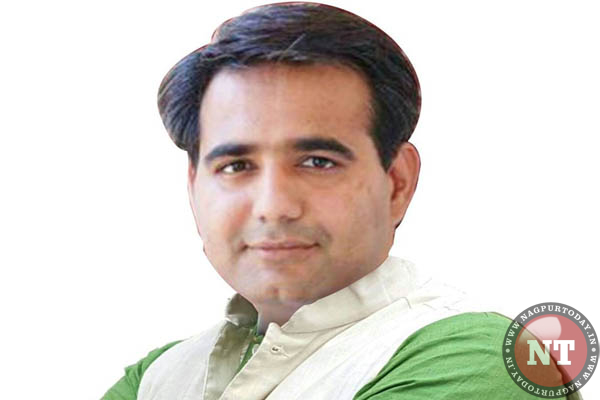 Nagpur: Denying the allegation that Nagpur Municipal Corporation (NMC) is in financial crunch, Virendra Kukreja, Standing Committee Chairman claimed that M a har a s h t r a Government has issued Rs 216 crore in various heads for the civic body. The civic body has released the payment to the contractors. Kukreja said, the office-bearer of the local body has tried their level best to increase the revenue of the NMC in last several months.
Property Tax department, Market, Estate, Town Planning and the departments had tried to generate maximum revenue of the NMC. We also lobbied at Mantralaya to release maximum grants of the State Government to NMC. He expressed gratitude towards Chief Minister Devendra Fadnavis and Union Minister for Road Transport Nitin Gadkari for releasing maximum funds for the development of the city. The city has receivedRs60crore from CM Special Funds, Rs 17 crore for Suresh Bhat Hall, Rs 45 crore for 24 x 7 water supply scheme and Rs 24 crore against Stamp Duty.
The property tax department generated Rs 200 crore in current financial year while Rs 50 crore received from Nagpur Improvement Trust (NIT) for the road works.The NMC has paid Rs 6.40 crore to small contractors, Rs 16.34 crore to special grant work from Chief Minister's fund and Rs 10 crore to District Planning Committee (DPC) works. Kukreja said, the NMC has paid Rs 27.28 crore to Cement road contractors,Rs14.81croretoother contractors and Rs 4.25 crore to OCW.