Nagpur: The candidates, especially of major political parties like BJP, Congress, NCP, Shiv Sena and BSP, will have to find out new ways for hiding actual expense in upcoming Nagpur Municipal Corporation (NMC) elections. The state election commission (SEC), for the first time in the municipal elections history, has appointed expenditure observers who are Income Tax department officials, for checking the candidates' expenses.
However, expenditure observers will not monitor all candidates in the NMC elections. The SEC has reportedly given them task of keeping check on only 10% of total 151 seats. The NMC will select 10% or few more seats that are vulnerable for high expense and hand over the list to the expenditure observers who to finalize the seats.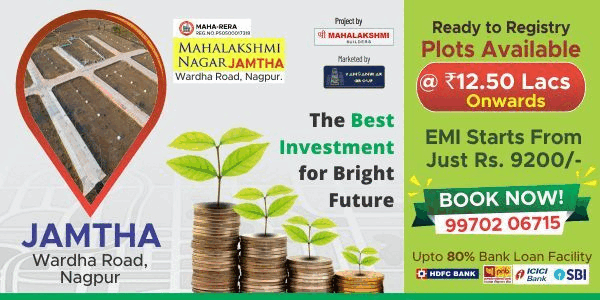 The NMC has received list of expenditure observers from the SEC on Monday. All the observers are income tax officer (ITO) rank– SP Meshram, Asif Gani, SC Nimodia from Nagpur, J Naresh Kumar from Wardha, RS Wakodikar from Yavatmal and Amit Kumar Chandrapur. The NMC will give two zones to one expenditure observer each.
Sources from NMC said that secretary from SEC Shekhar Channe held meeting with all six expenditure observers on Monday in the city and briefed them about their responsibilities. Higher officials of income tax department were also present.
Commissioner of Income Tax from city will be in touch with the six expenditure observers during the elections.
The expenditure observers will begin the work from February 4 after filing of nomination forms by the candidates.
There will be two types of observers in the upcoming NMC elections for the first time. Six observers of additional collector or commissioner rank will be appointed for two zones each for conducting the election process. Chief observer of NMC elections will be superior of all these 12 observers.
The SEC has appointed Vijay Kumar, principal secretary of agriculture department, as chief observer for the NMC elections. Kumar was also appointed as in charge for conducting hearings on wards delimitation in November.
NMC will provide a team of cameramen and some staff to each expenditure observer. The NMC's ward-wise and zone-wise teams of code of conduct will do their own observations on election expense of candidates. Final assessment will be done by the expenditure observers along with their own observations and cases.
Each candidate can spend only up to Rs4 lakh in the elections. For the first time, the SEC has made mandatory for the candidates to open a new account specially for the elections and spend only from it.
Sources from political parties said, major candidates will spend minimum of Rs 25 lakh and few may spend up to Rs1 crore or more.