Nagpur: The State Election Commission (SEC) has identified 162 polling centres spread across jurisdictions of eight police stations as sensitive ones. These sensitive polling centres would be under close vigil of police force. Necessary police bandobast would be in force during the NMC polling on February 21.
The break-up of 162 sensitive polling centres in eight police stations is as follows: 7 in Mankapur, 8 in Gittikhadan, 11 in Dhantoli, 12 in Ambazari, 19 in Ganeshpeth, 48 in Tehsil, 25 in Lakadganj and 32 in Yashodhanagar.
Polling centres:
Preparations for conduct of free and fair Nagpur Municipal Corporation (NMC) election are in full swing. A total of 2783 polling centres have been set up complete with necessary basic facilities. All polling centres will have ramps and other arrangements for Divyang (physically disabled) persons. Out of 2783 poling centres, two centres (Tajabad Middle School, Sindhiban, Umred Road and St Vincent High School, Uday Nagar Square) are housed in first floors of the buildings. Arrangement of 'Doli' is in place for Divyang voters at these two places.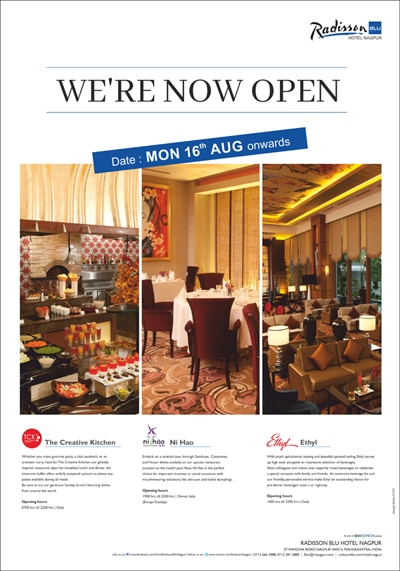 Voters' list:
The final list of voters published on 5.1.2017 by State Election Commission has been placed in the offices of 12 zones for information of citizens of all Prabhags. The list can be seen during office hours. The voters' list has also been displayed at NMC's website www.nmcelection2017.org. Those voters who do not figure in the list cannot vote in the NMC poll. To find their names in the list, citizens will have to use True Voter Apps.
Voters' slips:
Voters' slips have been printed in accordance with guidelines of SEC. The voters' slips are being distributed to 12 zonal offices. These slips will be distributed to voters at their residents by Health Department employees under the supervision of Dr Pradeep Dasarwar, Acting Health Officer.
Transport arrangements:
The NMC poll will be held on February 21. 170 buses, 34 minibuses and 75 jeeps/vans would be deployed to transport election material and staff on February 20 itself. The same transport arrangement will be in place on February 21 for bringing the election material at the designated counting centres.
Counting of votes at 12 centres:
Counting of votes of NMC election will be held simultaneously at all 12 zonal offices on February 23. Currently NMC has 10 zones. However, two more zones have been created for the election purpose. Each zone comprises 3 or 4 Prabhags (four-member wards). 16 teams for each zone have been formed to oversee the counting process. Each counting center will have 14 counting tables. One team will count postal ballots. The counting process will start at 10 am.
The zone-wise counting centres are as follows:
Laxmi Nagar Zone – St Ursula Girls High school, Civil Lines.
Dharampeth Zone – – Providence School, Civil Lines.
Hanuman Nagar Zone — Ishwar Deshmukh Hall, Krida Chowk, Hanuman Nagar.
Dhantoli Zone — Bachat Bhavan, opposite Hotel Hardeo, Sitabuldi.
Gandhibagh Zone — Mahatma Phule Sabhagruha, Gen Awari Square, Reshimbagh.
Satranjipura Zone – Zone's New Building, Dahi Bazaar, Yendalwadi.
Nehrunagar Zone – Rajiv Gandhi Hall, near nandanvan Water Tank.
Lakadganj Zone — Vinayakrao Deshmukh Vidyalaya, near Anath Vidyarthi Vasatigruha, Lakadganj.
Ashi Nagar Zone — Dr Babasaheb Ambedkar Hall, Lalit Kala Bhavan, Thaware Colony.
Mangalwari Zone — Tidke College, Rajnagar, Katol Road.
RBGG Zone — ZP Government Secondary School, Katol Road.
Durga NagarZone — Citizen Education Society, New Horizon Public School and Junior College Hall & Ground, Manewada Road (Prabhags 29, 30, 34).
Polling:
The voting for the February 21 NMC poll will commence from 7.30 am till 5.30 pm. The civic body election is being conducted on four-member Prabhag system. The ballots will be in four colours. The "A" ward in each Prabhag will have ballot in White colour, "B" ward in each Prabhag will have Faint Pink colour, "C" ward will have Faint Yellow colour and "D" ward will have Faint Blue colour.
The State Election Commission has declared public holiday on the polling day i.e. on February 21.
– RAJEEV RANJAN KUSHWAHA(rajeev.nagpurtoday@gmail.com)