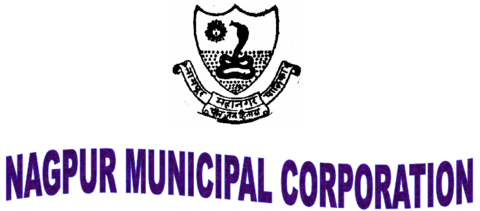 Nagpur News: Stark irregularities have cropped up in the practice of issuing Transfer of Development Rights, commonly called TDR, by Nagpur Municipal Corporation (NMC) and Nagpur Improvement Trust (NIT). Congress corporator Prafulla Gudadhe Patil raised the issue in the NMC's last general meeting and registered strong objection. However the administration was saved over the defensive mechanism adopted by the ruling party.
Transfer of Development Rights has been issued to raise the construction area of any structure in lieu of open land of similar stature located at some other place. TDRs across various categories can be issued except for water bodies, for which the administration cannot issue TDR legally. Couple of years back, the issue of giving TDR for Sonegaon lake rocked the civic body miring into controversy.
Zoning has been done across four categories in NMC for granting TDRs. As per rule, the TDR for Zone-A is not issued and if required, it has to be exported from outside. The rule also restricts use of TDR to similar zones. For instance, TDR for Group B would only be loaded in building for Zone-B. TDR is usually not utilized in Zone-D as the area lie in city outskirts and development works are in very low proportion there.
The value of TDR for zone-A and zone-B is around Rs 3,000 per sq ft while in zone-C it is Rs500 to Rs1,000 per sq ft. This is the minimum price when TDR is sold to another person by the beneficiaries. Thus, the total value of TDR issued by NMC and NIT comes to around Rs 450-500 crore. If the builders or individuals load the TDR, the value increases to a great extent.
The rule states that the land on which the TDR is issued has to be kept open throughout and any construction on that land amounts to illegality. For instance, if you have open plot admeasuring 1000 sq. ft. and the house is constructed on 500 ft then TDR can be taken for remaining 500 sq. ft. open land. It is also to be followed that the building where that TDR is being used should compulsorily have parking facility in place.
Town Planning Department and ward officers of concerned zones bear the responsibility to inspect the area where the TDR is being used. The inspection also sees whether the TDR has been issued rightly or not. Solely, right to issue TDR is reserved with NMC Commissioner.
Most of the high rise buildings in Nagpur bear TDR, interestingly none of the TDR issued fits the bill rightfully. Insiders even indicate the usage of land for construction purpose on which the TDRs were issued.
An independent probe is required to be conducted in order uncover the irregularities.
Builders cash on TDRs
Gudadhe informed the house that TDR proved to be beneficial for builders and traders instead of NMC. This could happen due to zone system in TDR. The outer areas like Wathoda, Borgaon, Babulkheda, Nari, Hazari Pahad, Dabha etc fall in zone-B while prime localities like Dharampeth, Ramdaspeth, Dhantoli, Congress Nagar, Shivaji Nagar, Laxmi Nagar etc are also in zone-B. There is a huge difference between the land price in outer areas and posh areas. In many TDR cases, the TDR generated from outer areas was utilized in posh areas. Besides, most of the TDR area went into the hands of builders.
NMC officials maintained that TDR cases were worthy for NMC as it got possession of land free of cost. "NMC may bring the acquired land into use in future. The acquired land had become an asset for NMC. The reservation in the development plan makes it mandatory to acquire land in exchange of TDR or other system," said an official from NMC's town planning department.