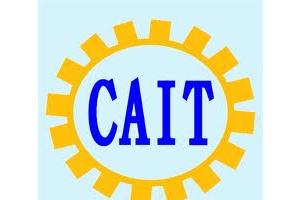 Nagpur News: The rapidly detriorating condition of Indian economy which has resulted into several economic problems  has prompted the Confederation of All India Traders (CAIT), apex body of the trading community of the Country to launch a nationwide constructive campaign " Adopt Indian Products- Bhartiya Utpad Apnao" in order to stop devaluation of rupee and to strengthen the domestic products. This decison was taken at a meeting of the National Governing Council of CAIT held on 1st and 2nd September,2013 at Mumbai. More than 20 thousands trade associations, chamber of commerce, federations all over the Country will be roped in to spread the movement whereas on the other hand, the CAIT shall also seek involvement of organisations of other sectors of economy like farmers, hawkers, labour, small industries, transporters, self employed groups and consumers etc.
In a joint statement released here at New Delhi today, CAIT National President B.C.Bhartia and Secretary General Praveen Khandelwal while declaring this initiative of CAIT said that foreign consumer products are being consumed on mass scale by the countrymen for meeting their day to day equirements. Such products are being imported into India by big corporates and MNCs and as such a large chunk of Indian currency is going out of the Country resulting into imbalancing of foreign reserves in India and which is one of the major cause of devaluation of Indian currency. In case, the countrymen use Indian products available in comaprison to foreign products, the domestic trade and industry will be strengthen as also a break can be aplied on draining out of Indian currency. It will strengthen the domestic companies and the situtation of balance of payment could also be streamlined.
Bhartia and Khandelwal informed that rising to the occassion as a responsible organisation of the Country, the CAIT has formed a three member committee under Chaimanship of its senior vice president Brij Mohan Agrawal which is preparing a list of the alternative Indian products with the help of research wing of CAIT and very soon the said list will be released in media as also the trade bodies across the Country will spread the message amongst more than 5 crore traders all over the Country. The CAIT will also use social media including facebook, twitter,whatsap etc to create a mass awakening all over the Country and beside traders even the people in general will be asked to join the movement.
Bhartia and Khandelwal said that the CAIT research wing is also working on savings of petrol and gold related issues which have greater ramifications on economic condition and thoughts are being given as to less usage of these items will result into strengthning of economy.