Nagpur News.
A good number of big time property tax evaders have contributed a great deal in drying out NMC's exchequer. While the NMC's tax consultative committee chairman Girish Deshmukh appears to be reaching all out to recover local body tax, his lack of technical expertise often gets other officials to misguide him about the process. It has been discovered that the higher authorities have been consciously ignoring these tax defaulters owing to the 'secret deal' with some of the officers, which is understood to have been behind the laxity.
Nagpur Today explored series of commercial houses that has been ditching the property tax demand over a long period of time. Here's a brief account of few such heavy duty property tax defaulters.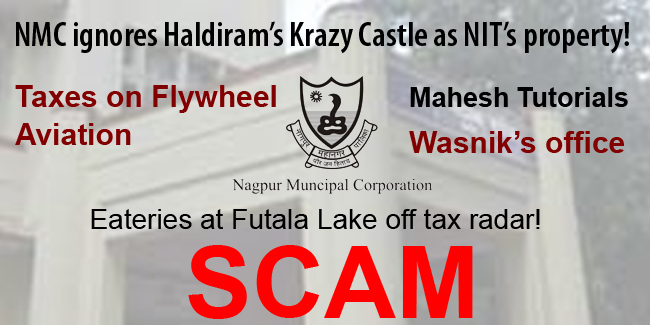 NMC ignores Haldiram's Krazy Castle as NIT's property!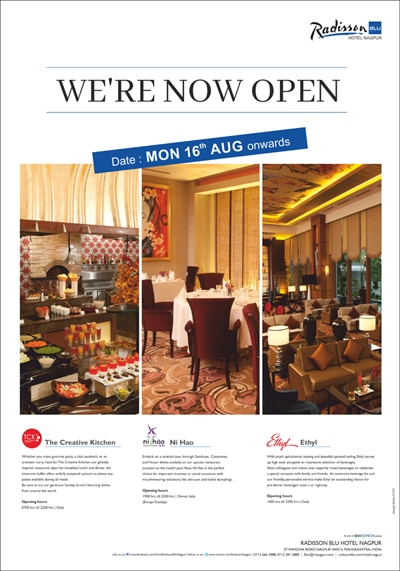 When tax consultative committee chairman Girish Deshmukh was quizzed about the NMC deviating on tax assessment of Haldiram's aqua park considering it as a property under NIT, he came clear that irrespective of whose property it is, NMC has the right to recover tax from every property falling under its limits. Acting swiftly, Deshmukh then immediately sought information in this regard from Laxmi Nagar zone property tax head. The concerned official replied that the file of Haldiram's water park waslying with an officer named Rathore who when contacted, further informed that the file was in possession of property tax department chief SS Hastak. Deshmukh called up Hastak twice but the latter did not bother to take any of his calls. It was demanded from Deshmukh to call up all the files pertaining to big commercial establishments, lying in the custody of Hastak and his concerned offices.
Taxes on Flywheel Aviation, Mahesh Tutorials, Wasnik's office touch Rs 40 lakh
Nagpur Today also brought the attention of Deshmukh towards massive tax evasion by Flywheel Aviation Institute, Mahesh Tutorials, office of a nursing college and even the public relation office of MP Mukul Wasnik, all operating from the property owned by former MP Balkrishna Wasnik at Gandhi Nagar. The total tax default amounts to over Rs 40 lakh which remained unrecovered for past few years. When Deshmukh got to know this, he then directed ward officer of Dharampeth zone to submit the report in the concerned case at his earliest. The concerned ward officer turned defensive clarifying that the demand has already been sent to the concerned defaulters. On the contrary, it is learnt that the tax assessment for the year 2013-14 for the concerned properties was still not done. So it was left to wonder which demand was sent to the said defaulters.
Eateries at Futala Lake off tax radar!
Deshmukh was also apprised of the eateries at Futala lake being deliberately kept out of tax ambit. He however steered clear that nobody can be spared from paying up tax. Deshmukh also contacted ward officer of Dharampeth zone and inquired in this regard. The officer informed that the demand and tax notices have been served to all the operators. However, it was discovered that till date only Sell Ads, the concerned contractor of the space around Futala Lake has been served notices on 2-3 occasions but he never submitted any document regarding the food joints he had rented out there. Again the question arises on which basis the concerned ward officer has served notices to concerned shop owners. Sources said a public interest litigation is in the offing in this regard.
Nagpur Today View
Going by the above references in which an officer spearheading the tax collection is being misguided by his subordinates, collection of property taxes from big fishes remain a far cry for NMC who is currently reeling under acute financial scarcity. Nagpur Today believes that concrete and more importantly, transparent initiatives should be collectively taken by the NMC administration and its officials to assess and recover the property taxes from big commercial defaulters that run into crores. It's high time the NMC officers should rise above the 'self' and think to bring respite to NMC's worsening financial health. Mr Commissioner…Are you watching.??