Additional Commissioner Ram Joshi addresses Task Force meet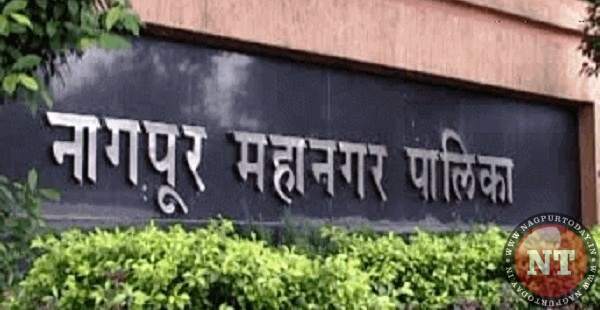 Nagpur: Every child in Nagpur city should be vaccinated under the Central government's national immunization drive. If needed increase the number of days of vaccination in the week making it to two to achieve the target, instructed Additional Commissioner of Nagpur Municipal Corporation (NMC) Ram Joshi to the concerned officials and employees.
He was addressing a meeting of Task Force constituted by the NMC for the national immunization drive held at Municipal Commissioner's office on Friday. Along with Joshi, Additional Commissioner Aziz Sheikh, Health Officer (Clinics) Sarita Kamdar, Additional Assistant Health Officer Dr Vijay Joshi, ,Dr Gajanan Pawane, Dr Umesh Mowade, WHO member Dr Sajid Khan, IMA representative Dr. Aniruddha Dewake, Health Officer (Hygiene) Dr Sunil Kamble, IPA member Dr Girish Charde,Dr Govardhan Navkhare, Dr Narendra Bahirwar, Dr Tikesh Bisen, Dr Deepankar Bhivgade, Dr Varsha Channe, Dr Varsha Devasthale, Dr Atique Rehman Khan, Dr Vijay Tiwari, Dr Rajesh Bure, Hemlata Gote of Education Department, Dr Varsha Bhombe of ESI, Vinay Trikolwar of NUML, Health Co-ordinator Deepali Nagre and Nilesh Bhambre of NUHM were prominently present at the meeting.
Dr Sajid Khan informed the meeting about the progress of immunization drive in Nagpur. The objective of the drive is to vaccinate every child and for that provide all the necessary facilities, he informed, adding till date over 60 per cent of the target has been achieved.
Addressing the officials, Joshi said with a view to increase the scope of immunization drive, it should be run for two days a week and Tuesday and Fridays should be dedicated for it, he suggested. Similarly, vaccination should be conducted in industrial areas on Wednesday instead of Tuesdays, he instructed. It is responsibility of every individual to ensure success of government campaign, he said. Hence focus should be given in the areas which have less immunization to achieve the target, he said. Equal stress should be given to public awareness, he stressed.
Other officials of concerned department were also present at the meeting.