NMC-OCW's special drives to regularize unauthorized connections in city

Grab the golden opportunity and get connections regularized or else face disconnection & FIR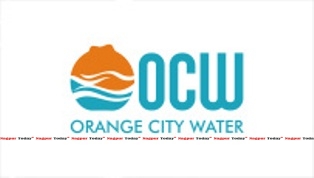 Nagpur: Beware unauthorized water consumers!!!. Grab the golden opportunity given by Nagpur Municipal Corporation and Orange City Water Pvt. Ltd. Get your 'unauthorized' connections regularized or else face disconnection or FIR.
The Nagpur Municipal Corporation and Orange City Water Pvt. Ltd., with a special focus on thousands of unauthorized (illegal) water connections, have jointly started special drives namely, Unregistered to Registered Drive (URD), and NIT Drive to regularize the unauthorized water connections in city. NMC-OCW have planned to put a full stop to unauthorized use of water in the city and which is also a soul objective behind starting these special drives.
Unregistered to Registered Drive (URD),
It may be mentioned here, under Unregistered to Registered Drive (URD), as approved by NMC in the General Body Meeting held on July 16, 2014, OCW and NMC have undertaken decision of regularizing unregistered water connections in the city. It was decided in the meeting that to reduce the severity or bring flexibility to the rules as per Clause 29 of NMC's Water Rate By-law 2009 regarding regularization of unregistered consumers, the consumers who are currently availing water illegally should be declared "Unmetered Consumers" and should be taken on official records.
This is an opportunity for citizens to legalize/ regularize their water connections. This drive is named Unregistered to Registered Drive (UR Drive).
The citizen shall, within 30 days, avail facility of regulation policy passed under the above GB by submitting any two documents from the below list:
1. Slum Photo Pass
2. Property Tax receipt
3. Electricity Bill
4. Ration Card
5. Election Card
6. Aadhar Card
In case the unauthorized consumer does not show willingness to get regularized, the illegal connections shall be liable for disconnection and NMC & OCW shall register an FIR & prosecute such illegal connections towards the theft of potable water. Since the start of this drive, OCW has already regularized about 21373 connections till date.

Benefits of URD for citizens:
All illegal (Unregistered) connections shall be regularized free of charge by registering them into the billing system. They will be billed as flat billing of 10 units per month and meter shall be subsequently installed.
The consumers who regularize their connections under this drive can avoid disconnection and prosecution under the provisions of Bye laws; the Ground Water Tax in their Property Tax shall be discontinued on presentation of the water bill; the regularized consumer shall then be able to enjoy benefits of water supply services; complaints related to water supply shall be registered and attended; the Water bills shall be a legal document for address proof.

NIT Drive
Similarly, to regularize unauthorized connections from the areas developed by Nagpur Improvement Trust (NIT) another special drive has also been started. This drive is named as NIT Drive. In this drive, OCW has regularized 1935 water connections so far. This drive especially focuses on the areas developed by NIT and where the water distribution network is laid after year 2008.
NMC-OCW is implementing these drives for the welfare of the citizens and to strengthen the water supply system of the city. The officers working on these drives are visiting the households of the unauthorized consumers to inform about the drives and are also collecting the necessary documents from them so that they do not even have to visit their respective zone office.
According to a decision taken by NMC-OCW if the unauthorized consumer does not cooperate even after visiting him/her 2-3 times, then a notice authorized by NMC Zone Authority will be issued to consumer. If the consumer is still reluctant to get regularized, he/she may face disconnection of his/her water connection. NMC & OCW shall also register an FIR & prosecute such illegal connections towards the theft of potable water.
NMC-OCW has appealed the unauthorized consumers to extend necessary cooperation to the officers visiting them for regularization. Also, if they have not yet been approached by any of the officers, they should contact their respective zone office and submit the necessary documents to get the unauthorized connections regularized.
Having an authorized/registered water connection is a matter of pride for every vigilant citizen. NMC and OCW officials have requested the citizens of Nagpur to co-operate during these drives and grab this golden opportunity to get the connections regularized.
For more information about these drives or about water the consumers may contact OCW Toll Free Helpline on 1800-266-9899.
PFA Registered consumers list as on May 5, 2015 for your information and news also.
Zone No.

Zone Name

No. of Registered/LegalConsumers

1

Laxmi Nagar

32246

2

Dharampeth

27490

3

Hanuman Nagar

28756

4

Dhantoli

16454

5

Nehru Nagar

35795

6

Gandhibagh

14400

7

Satranjipura

17819

8

Lakadganj

30337

9

Ashi Nagar

26237

10

Mangalwari

23154

Total

252688