Water supply in 6 zones: Mangalwari, Ashinagar, Satranjipura, Lakadganj, Nehru Nagar & Dhantoli zone to remain affected for almost 30 hours


Nagpur.
In a bid to strengthen the city's water supply system, especially of North, East and parts of South Nagpur, NMC-OCW have planned to take up repair and maintenance works at various spots in the city on January 12.
The repair and maintenance work will start after the morning supply on January 12, and are expected to continue till the afternoon of Jan 13, 2015. It require two main lines 1300mm and 900 mm of Kanhan Water Treatment Plant to be shut for around 30 hours for which supply from both main supply lines of Kanhan WTP will be closed on January 12, 2015.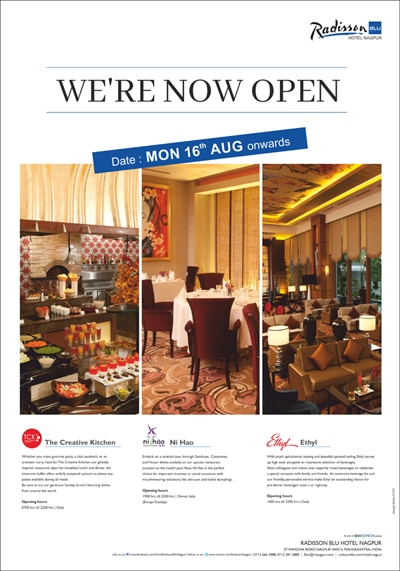 The works include:
1. Repair of leakage on 1300mm dia Butterfly Valve in Kanhan WTP.
2. Repair of leakage near 700mm dia Shanti Nagar Feeder Main
3. Installation of Valve on 900mm dia Rising Main of Kanhan WTP
4. Installation of flow meter on 900mm dia Bastarwari Feeder Main
5. Interconnection in the Nari and Jaripatka ESR Premise.
6. Interconnection on Nara ESR Rising Main
The works which would affect the supply of 6 zones including ESR's and GSR's from Mangalwari Zone , Ashinagar, Satranjipura, Lakadganj, Nehru Nagar and Dhantoli zones across the city are as follows:

Mangalwari Zone:
Mangalwari Tapping – Nayee Bastee, Kadbi Square, Clark Town.

Ashinagar Zone:
Bezonbaugh ESR Area, Indora ESR I & II, Jaripatka, Nari, Binaki Existing, I&II (Mahendra Nagar), Gamdoor Direct Tapping.
Sataranjipura Zone
Shanti Nagar ESR, Bastarwari ESR, Prem Nagar, Narayan Peth, Binaki, New Mnaglwari, (Fukat Nagar) Kundanlal Gupta Nagar, Ane Nagar. Indora Direct Tapping 375 mm – Balabhaupeth, Barse Nagar, Shobhakhet, Tandapeth, Chandrabhaga Nagar, Bangladesh.10 No Pooliya – Lashkaribaugh, Nava Nakasha,

Lakadganj Zone
Kalamna ESR, Lakadganj ESR, Bharatwada (Deshpande lay-out) ESR, Mini Mata Nagar ESR, Subhan Nagar ESR.

Nehru Nagar Zone
Sakkardara ESR, Nandanvan ESR Exist and II, Dighori (Tajbaugh) ESR, Kharbi ESR.

Dhantoli Zone
Akshay Bhavan, Bhande plot Direct Tapping.
Since water supply to almost 6 zones of Mangalwari Zone, Ashinagar, Satranjipura, Lakadganj, Nehru Nagar and Dhantoli zones is going to be affected and ESR's will also remain dry for almost 30 hours, so water supply through Tankers will also not be possible.
The water supply is expected to be normalized on January 14, 2015 morning.
NMC-OCW appealed citizens to store sufficient water on January 11, and January 12, 2015 morning and also requested to co-operate with OCW during the repair works.
For any information or complaint regarding water supply please contact OCW Toll-free number 1800-266-9899.