Nagpur: In a bid to strengthen water supply system of Dabha ESR area by interconnecting Dabha ESR directly with Pench-II Water Treatment Plant Nagpur Municipal Corporation and Orange City Water has planned a 24-hours shutdown on Old Gorewada WTP pumping on Feb 27, 2017 (Monday).
Presently Dabha ESR gets water supply from 16 MLD Old Gorewada WTP.
During this Shutdown the existing 600mm Dhabha ESR feeder main shall be interconnected with the newly laid 600mm DI line from Pench-II WTP beside Old Gorewada Pumping house. The work is a part of IPIP plan of Pench-II Rehabilitation and Augmentation plan.
The citizens are requested to make storage of water in advance as there shall be NO supply of water by Tanker to the affected areas.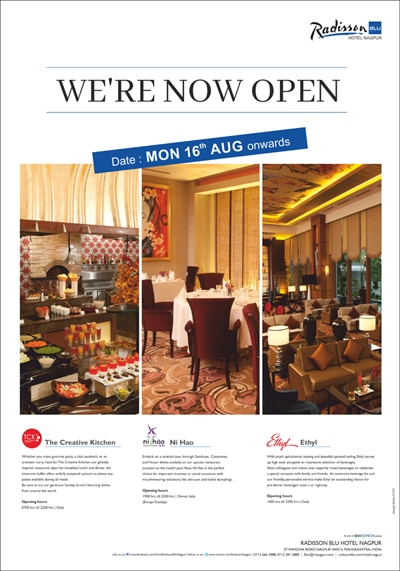 After this work the water to the Dhabha ESR shall be supplied directly from the Pench-II WTP through 600mm feeder ensuring better much ESR filling and supply to distribution network areas.
As planned in project work this work shall also facilitate the shifting of Old Gorewada Pumping machinery to Pench-II WTP.
During the shutdown period there shall be no water supply to Dhaba ESR command areas, Tekdi Wadi, Panchsheel Nagar DT, Katiyabhandar DT and Gorewada Village.
The areas to remain affected due to shut down on Feb 27, 2017 (Monday) are:
Dharampeth Zone: Dabha, Dhaba Basti, Ashadeep, Society, Govt.Press Society, Income Tax Colony, Thakre Layout, Bhivsankhori(Slum), Gautam Nagar, Hajari Pahad, Preeti Society, Santhkrupa Society, Sabena Society, Neelkanth Society, Ganga Nagar(Slum), Jagdish Nagar(Slum), KGN Society, Makaldhokda.
Tekdi wadi, Sai Nagar, Vaibhav Nagar, Sariputra Nagar, Vaishnomata Nagar, Panchesel Nagar, Azad Nagar, Manavta Nagar(Ghitikhadan), Gawlipura (Ghitikhadan)
Mangalwari Zone : Gorewada Village, Dashrath Nagar, Katiyabhandar
NMC-OCW has requested citizens to store sufficient water for their use and to co-operate.
Citizens can make any water related query, complaints at OCW on a Toll Free Helpline- No 1800-266-9899