Nagpur: The release of Prakash Jha's upcoming production Lipstick Under My Burkha, directed by first time Director Alankrita Srivastava, starring Konkona Sen and Ratna Pathak Shah, has been put on hold after the censor board refused to certify the film.
As soon as this news hit public domain of Thursday/ Friday the news channels, specially all English channels, have had a field day riling the CBFC and Pahlaj Nihalani personally. One news reporter, videographer in tow, also barged into Nihalani's personal office when he was in a meeting with his CA, and when he was told to come to the CBFC office, after 4 p.m. the news was 'projected' as Pahlaj refusing to meet the press and "shutting the door in a photographer's face"!
"Don't I have a right to my privacy in my own personal office?" An indignant Pahlaj questions. "If I had refused to meet a press person in the CBFC office, they could have complained – though even there, I have the right to refuse someone who does not have prior appointment, but generally I do not!"
"The press talks so much about freedom of speech and expression, what about my right to my privacy and my dignity?" He asks.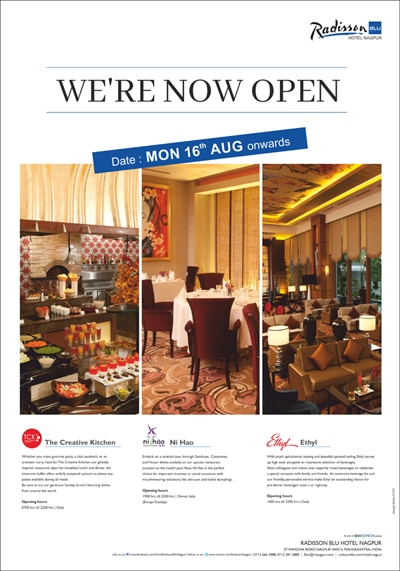 Apart from the act of 'banning' (misnomer says Nihalani, we are no one to 'ban' a film, we have refused to certify it but they have recourse to the re-revising committee or the tribunal, even courts) media has had a field day quoting the letter purportedly sent by Nihalani. They have scoffed at the spelling mistakes, grammatical errors etc. suggesting that such illiterate people are certifying films in India now!
"That letter they are all quoting has not come from my office but from the reviewing committee's, I had nothing to do with it" the film producer who heads the the CBFC says.
In the notice sent to the filmmaker, the reviewing committee said, "The story is lady oriented, their fantasy above life. There are contanious (sic) sexual scenes, abusive words, audio pornography and a bit sensitive touch about one particular section of the society hence film refused under guidelines 1(a), 2(viii), 2 (ix), 2(x), 2 (xi), 2 (xii) and 3 (I)." The notice is signed by the regional officer of the board.
Apart from bad English, the words "the story is lady oriented, their fantasy above life" in the notice have made the Twitterati badger the CBFC. CEO of the CBFC, Anurag Shrivastav accepts that the lines should not have been written there. He clarifies why this happened, "We are short-staffed and only we know how we are working."
Anurag himself has not seen the film in question, but he says that there were two committees who saw Lipstick Under My Burkha. "The censor board guidelines say that half the members of the viewing committee and even the revising committee should be women. But instead of four, we had five women watching the film. All of them felt that the film could not be given a certificate under the Cinematograph Act (1952) and the decision was unanimous."
NT asked Nihalani if he had watched 'Lipstick under my Burkha' himself and what his impression was.
"My objection is not to the title – with the word 'Burkha' – as many have suggested, nor am I against 'Woman empowerment'. But does empowering women mean showing them as Sexual creatures with long sequences of h—–g and other explicit scenes? It was more like watching a Porn film than a movie on women's rights!"
We may or may not agree with Pahlaj on this view of an 'award winning' film simply because we have not watched it, but as he says he is well within his rights to certify or not certify any film based on the guidelines he has the mandate to act under.
"We are a government recognized body working according to guidelines and our decisions should be respected" he says. "Just because we do not clear a film you cannot start doubting my own integrity, honesty and skill as a film producer/ director."
"By the way" he adds, "that song they went on showing on a channel yesterday to demonstrate 'my kind of films' is not from any of my films at all!"
"My films are noisy and without substance they allege, how about their news channels? There is one channel in particular that is nothing but a 'Noise' channel – everyone knows which one! – and they blare noise right into households!! They are highly opinionated, don't let any of their panelists speak and just have loud shouting and screaming. What kind of content is that?" Pahlaj seems really, really upset about all the badgering/ trolling he has been made a target of – for one film in particular.
"This month I have not certified 5-6 other films too, why is nobody talking about those? Why just 'lipstick under my Burkha'? It seems a well planned conspiracy to garner publicity for one film" he retorts.
( Another film that was refused certification was one called "Modi ki gaon me"!! Surprising with that name, there was no hullabaloo over 'banning' of that film!).
He quotes the example of some recent films like 'Udta Punjab' and 'Jolly L.L.B. where courts asked for cuts and then when they were made CBFC gave them certificates.
"On the one hand we are told "you are not censors, you only have to certify, but films we have not certified have been ordered to make 'cuts' by courts also. Isn't that a form of censorship too?"
The point Pahlaj was making was creative freedom has to come with some responsibility too.
Speaking about the film in the news now L.U.M.B. it is supposed to be about 4 women, each seeking her freedom in her own way. (Or asserting herself).
"3 of the 4 women – in a small place like Bhopal, seek 'freedom' only in sex? What kind of a message are we giving society? A committee of five women who watched it, all rejected it outright!"
So either we now question the sensibilities and the choice of the 5 women in question, or the film goes the logical way and appeals to the FCAT tribunal or goes to court.
It should do well, if passed. All the publicity they have been getting over the past two days should ensure that!
Clever move, Prakash Jha, whose last movie 'Jai Gangajal' or something to that effect, flopped badly though it had Priyanka in the lead and Jha had pulled off the 'stunt' of persuading the C.M.'s wife to sing for it. (That is how he had mentioned it to this journalist, as a "coup I have pulled off!"
Adding as an afterthought, "but she does sing well…and is so humble") That one was an action film where the main character goes around bashing everyone up, including politicians. It did not move audiences…may be this one with another kind of action, and all that 'phukat' publicity will?!!
"Prakash Jha is a senior Director/ Producer. He has been on some committees too. Surprising, he forgot the guidelines" is Nihalani's parting shot.

—Sunita Mudaliar (Associate Editor)