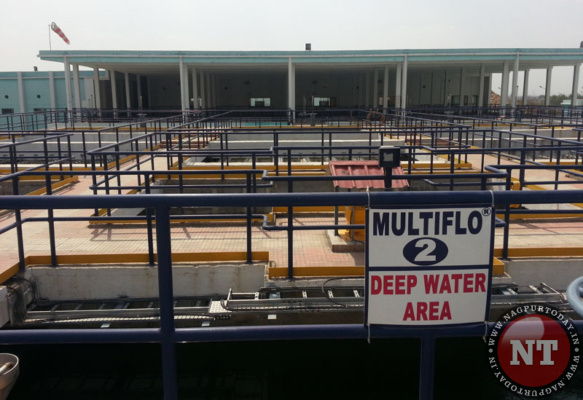 Nagpur: On Pench IV Feeder Main (1400 MM Dia.) from Pench 4 Water Treatment Plant at Godhni, One major leakage has been observed in front of Tuli School of Hotel Management. Nagpur Municipal Corporation and Orange City Water have planned to plug a major leakage on March 29 (Thursday).
The leakage needs to be arrested on priority basis. For this, it is required to take minimum 12 Hrs. of Shutdown on Pench IV Feeder Main from 11:00AM to 11:00 PM on Thursday, March 29, 2018.
Water supply will remain affected in Nara ESR, Sugat Nagar ESRs, Civil Line DT, Shreenagar DT, Omkar Nagar ESR, Dhantoli ESR, Mahalgi Nagar ESR, Partially Bezonbagh ESR, Partially Indora ESRs, Partially Boriyapura feeder main on March 29.
The areas to remain affected following the shutdown are:
Nara ESR: Nirmal society,Aradhna colony,Shambhu nagar,Shivgiri layout,Noori colony,Tavakkal society,Arya nagar, om nagar, nara gaon, welcome society, Devi nagar, preety society.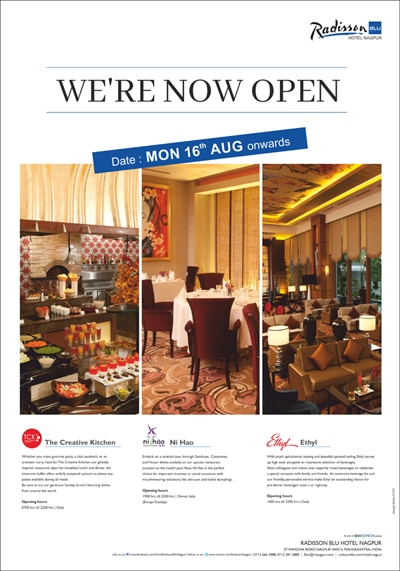 Nari/Jaripatka: Bhim Sq.,Hudco colony,Nagarjuna colony,Kasturbha nagar, Kukreja nagar,Martin nagar,vishvas nagar,khushi nagar,LIG colony,MIG colony,Sugat nagar,Kabir nagar,Kapil nagar,kamgar nagar,ramai nagar,dixit nagar, Sanyal nagar, chaitanya nagar,Sahyog nagar,Manav nagar,Shende nagar,Rajgruh nagar,Lahanuji.
Indora-II (Morning supply): Maya nagar,chauks colony,laghuvetan colony.
Civil Line DT: Civil lines,Marim Nagar,Ravindranath tagore road,VCA Road, Palm Road,Government Press
Dhantoli ESR: Dhantoli, Congress Nagar, Humpyard Road, Takiya Slum.
Omkar Nagar I & II ESR: Ramtake nagar, Rahate nagar tolly, Abhay nagar, gajanan nagar, Jogi nagar, Parvathy nagar, bheem nagar, jai beem nagar, jaiwant nagar, shatabdi nagar, kunjilal peth, Hawarapeth, balaji nagar,Chandra nagar, nalanda nagar, rameswari,Banerjee layout.
Mhalgi Nagar ESR: Ashirwad nagar, Rukmini nagar, gurudev nagar , shriram nagar, sanjay gandhi nagar, sartaj colony, Mahatma gandhi nagar, mhalgi nagar,gajanan nagar, new prerana nagar.
Sree Nagar DT: Shri nagar, Sunderban, 85 plots, suyog nagar , saket nagar, Aravind society, Borkute layout, PMG society, vijayand soc.,santaji soc,dobi nagar,mhada colony etc.
Bezanbagh(Evening supply): Dayal society,Dayanad nagar,sindhu society,Gurunanak nagar,BABA Hardasam ashram road,Bank colony,Vasanshah Sq.,Sangeet Building,Main bazar Rd,Hemu colony,Kamal Ful sq.,Juna Jaripatka,Mahaveer nagar,nankani line,Mahatma fule nagar,Friends colony,Mahesh patang galli, Imress mill sq., Bezonbah B layout,sindhu baludhyan,Varpakhad, Mukund society,Janta Hosp. area,Nazul Layout,Tin Chal, Lumbini nagar, Sindhu society, Kunger colony, Khadan Layout.
The inconvenience caused to the citizens due to leakage repairing work is highly regretted.
Toll Free No: Citizens can make any water related query, complaints at OCW on a Toll Free Helpline- No 1800-266-9899.