NMC-OCW to install 10 B/F valves at Wanjari Nagar feeder line on Jan. 6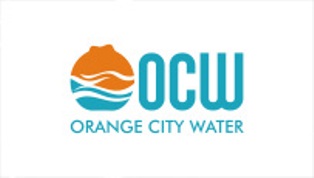 Nagpur Today: In a bid to strengthen water supply network the Nagpur Municipal Corporation (NMC) and Orange City Water (OCW) have decided to take 12-hours shutdown on Wanjari Nagar feeder main line which connects Raj Bhavan MBR with Wanjari Nagar ESR's for replacement of 10 heavily leaking, old sluice valves with new Butterfly valves on January 6.
The new B/F valves are being installed replacing age old-heavily leaking sluice valves at Wanjari Nagar ESR premises (3), one each at Wanjari Nagar square, Manas Square and SE Railway quarters etc.
The shutdown will start at 9.30 am on January 6, following which many localities from Dhantoli, Hanuman Nagar and part of Gandhibagh zone will not receive any water supply. The shutdown will complete at 9.30 pm on same day however water supply in the affected areas will be normalized on January 7 (Tuesday) in morning hours
The zones/areas to be affected due to shut down are:
Dhantoli (Reshimbagh ESR) zone: Cement Road (Shivaji Chowk to Ashok Chowk ), New Shukrawari, Gadikhana, Kurnalbaugh, Telipura, Ramjiwadi, Shaniwari, Sindhikhana, Subhash road, Aagyaramdevi road, Ganeshpeth, Model mill area, Gujjarwadi, Ghat Road, Cotton market area, Mahatma Fuley market, Indira Nagar, Jatadrodi, Barasignal Rambagh, Mhada colony ,Immamwada, Chandan Nagar ,PTS Quarters , Unthakhana, Wanjari Nagar , Hanuman nagar, Rajabaxa, Medical Area, Vakilpeth, Siraspeth, Juna Somwari Peth, Raghuji Nagar.
Hanuman Nagar Zone: Chandramani Nagar, Vasant Nagar, MIG Colony, Shramjeevi Nagar, Douglas Road, Vilas Nagar, Kaushalya Nagar, Kukde Lay Out, New Babhulkheda, Joshi Wadi and Old Babhulkheda.
Gandhibagh Zone: Kothi Road, Gandhi Gate, Murark Galli, Hedgewar Galli, Lanjewar Dholwala Galli.
As there will be no water supply to Wanjari Nagar feeder line on this day, water supply through tanker will also not be possible from Wanjari Nagar ESR in areas of Hanuman Nagar, Nehru Nagar and Dhantoli zone.
Further NMC-OCW has appealed citizens to store sufficient water for their use on Sunday and co-operate with NMC and OCW.
For any other information or complaints regarding water supply please contact OCW Toll Free Number: 1800-266-9899 or log on to www.ocwindia.com