NMC observes National Fire Service Day to pay homage to brave firefighters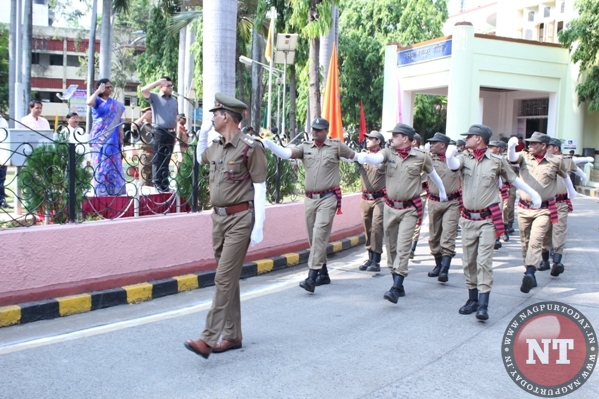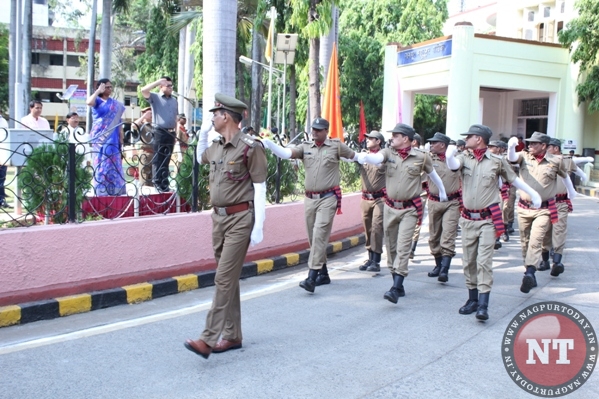 Nagpur: "We are proud of Fire Brigade personnel who save lives and property in the event of fire without caring for their own lives. We salute their bravery," said Mayor Nanda Jichkar after inaugurating the National Fire Service Week at the NMC Headquarters premises on Saturday.
The National Fire Service Day/Week is being observed by NMC's Fire and Emergency Services Department. Other dignitaries seated on the dais include Standing Committee Chairman Virendra Kukreja, Fire and Emergency Services Committee Chairman Lahukumar Behete, Corporators Kishore Jichkar, Nishant Gandhi, and Chief Fire Officer Rajendra Uchake.
The April 14 is observed as National Fire Service Day all over India to pay homage to firefighters. On this day in 1944, 66 fire-fighters lost their lives while fighting a fire caused by explosions at the Bombay Dockyard. The steamer named SS Fort Stikini, arrived in Bombay enroute London-Karachi. This steamer caught fire and before anyone could realize it, a major tragedy happened. The colour of the sky changed to black with smoke, and the fire could be seen from a long distance. As many as 66 Fire Brigade men perished during the firefighting & rescue operations.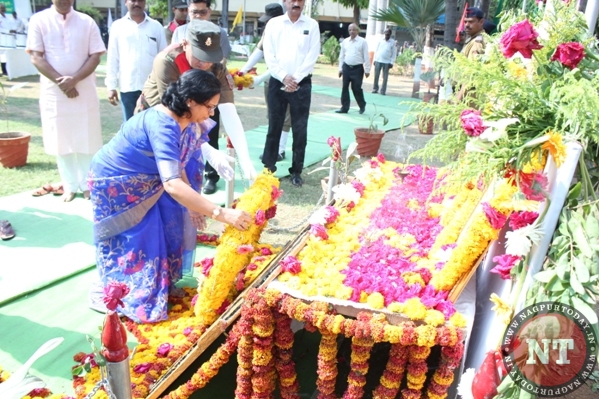 The Mayor and other dignitaries remembered the brave firefighters of NMC's Fire Brigade Gulabrao Kaole, Prabhu Kuhikar and Ramesh Thakre who lost their lives while fighting fires on different occasions.
At the outset, the Mayor Nanda Jichkar took salute from the marching Fire Brigade personnel. The Chief Fire Officer Rajendra Uchake highlighted the aim behind observance of National Fire Service Day/Week. Dr Hambirrao Mohite conducted the programme while Deputy Chief Fire Officer B P Chandankhede proposed a vote of thanks.
Later, the jawans of Fire and Emergency Services Department held demonstrations on how to control fire.