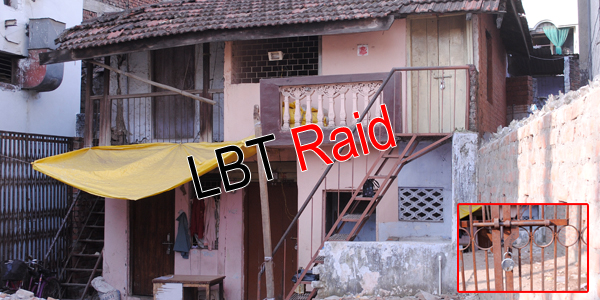 Nagpur News.
The Local Body Tax (LBT) Department of NMC struck the LBT evaders in Ganjakhet area and seized 47 parcels of ready-made garments brought into the city without paying the Tax. The garments were brought into Nagpur through Mumbai based Sairaj Services, with some fictitious names on delivery memos with kutchha bills for some of the parcels. The estimated worth of these goods would be around Rs. 10 lakh. The goods are seized for detailed investigation.
The operation was carried out by a team led by Mahesh Dhamecha, Assistant Commissioner, LBT, along with other staff namely Yadav Jambhulkar, Rajesh Meshram, Ulhas Motghare, Chetnani, Sanjay Mendule under the guidance of Municipal Commissioner Shyam Wardhane and ADyMC (1) Pramod Bhusari. LBT Department was receiving information about such undisclosed goods were being imported from other cities thus evading the LBT.
The NMC has appealed to all dealers to bring in the goods with proper invoices, and also print their LBT numbers on the invoices and issue bills, as per Rule 22 of LBT and maintain proper purchase records as per Rule 19 of LBT. It has further appealed to disclose all the places of business including godowns, which is mandatory as per rules, and pay LBT in time to avoid 2 per cent interest per month or penal provisions , as per Rule 48 of LBT, the civic body has said.