Nagpur: The Nagpur Municipal Corporation (NMC) administration, except formally obtaining letters of sanitation-works from its ward-wise corporators, is not gearing up to the expected tune for cleansing including silt-removing from nullahs and other water channels passing through city, that too when the rainy season is overhead.
No doubt the cleansing work of Nag-river and certain nullahs is sporadically seen here and there, but the vulnerable areas are being ignored. The NMC is not bothered to esnure measures to drain out the water that gets accumulated in the basement of multi-storeyed buildings. It may be noted that the NMC fire-fighting department will face a tough challenge in draining out such accumulated water from the basement during rainy season.
It may be recalled that the torrential rains for a couple of hour on June 26, two years ago, had made the NMC administration perspire in terms of relief operations.
Yet, the NMC seems to have learnt no lesson from past failures. As on this date, the most vulnerable parts in the city are Padole Hosppital area, Hajaripahad area, Kachhipura hutments, Punapur, Nava Bharat Press area, Narendra Nagar, Pioneer Housing Scoiety opposite Anees Ahmed College, Godhani Road, Empress Mill Residential area, Rani Jhansi Chowk, Mhalgi Nagar, Janki Nagar, Hudkeshwar, Nag Nadi and Pili Nadi banks which area feared to be badly hit by flood-like situation during rainy season. Besides, the storm-drains and road-side drainage system have not been overhauled in the areas like Sadar, Mahal, Manewada Road, Sakkardara, Narendra Nagar, Hudeshwar, Nandanwan, Shivaji Nagar, Imamwada, Sanjay Nagar and other parts. It is reported that even NMC zonal offices are not in possession of necessary equipment to meet the emerging threat. The citizens are worried over such a pathetic condition of NMC.
It cannot forgotten that in year 2014 the rain-water had gushed into as many as 240 localities causing heavy loss to the residents. The NMC provided some relief for the name sake. However, it is informed that the fire-fighting department of NMC has started its control-room since June 1, and in case of emergency the citizens are advised to dial '101.The citizens may also contact NMC's assistant zonal commissioners in all the 10 zones of NMC which claims that it is ready to meet any eventuality.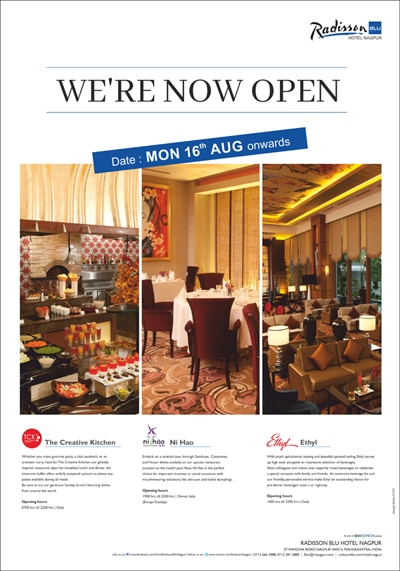 – Rajeev Ranjan Kushwaha ( rajeev.nagpurtoday@gmail.com )