NMC launches Swachchhata Abhiyan in Bazars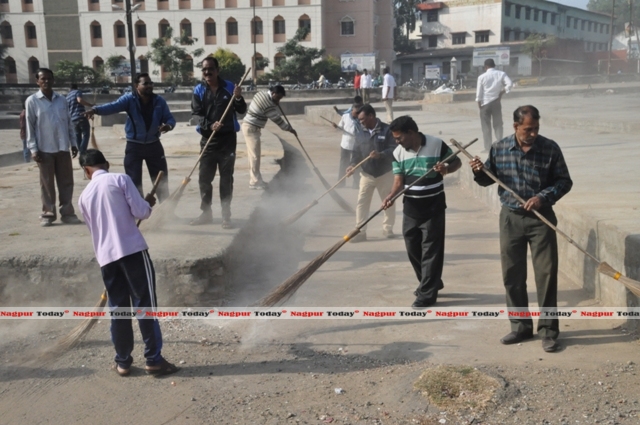 Nagpur: Nagpur Municipal Corporation (NMC) on November 30, 2015, from 8 am to 10 am, launched Swachchhata Abhiyan in NMC-bazars of Asinagar Zone 9 and Mangalwari Zone 10.
Under the drive, as many as 30 employees of NMC Bazar department were engaged in cleanliness drive to clean Kamal Chowk Bazar, Masoli Bazar under guidance of Bazar superintendent D M Umredkar.

The drive for cleaning Bazars under NMC was launched between Nov 21 and 30, 2015, in which various zone officials and employees from headquarters also participated, informed a press-note issued by Bazar Supdt, NMC.
The cleanliness drive schedule was as follows: