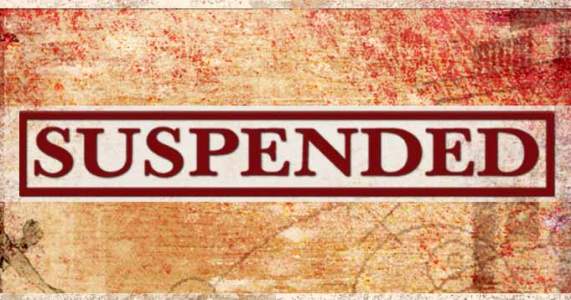 Nagpur News.
The NMC Commissioner Shyam Wardhane, acting very tough and fast, has suspended a Junior Engineer for misbehaving with the Dharampeth Zone Chairperson.
The top NMC boss, without waiting for formal complaint, suspended the Junior Engineer Pillai of the Dharampeth Zone for misbehaving and talking in an abusive language with the Dharampeth Zone Chairperson Varsha Thakre.  Other officials and employees of the Zone were left dumbfounded by the words used by the Junior Engineer Pillai while arguing with Varsha Thakre. The Dharampeth Zone Chairperson had raised some Administration issues with Pillai which triggered a backlash by the Junior Engineer. The unexpected "nasty" action by Pillai left the Zone Chairperson Varsha Thakre utterly disappointed and aghast.
The Junior Engineer Pillai's misbehaviour with Varsha Thakre reached the Zone's Assistant Commissioner Rajesh Karade, who in turn, taking the serious note of the incident, apprised the NMC Commissioner Shyam Wardhane. The top boss immediately ordered the Additional Commissioner Hemant Pawar to suspend the Junior Engineer Pillai in this connection. Pawar, too, implemented the order quickly and put Pillai under suspension. Pillai was a nagging problem, not only for other officials and employees, but also for office-bearers and Corporators of the Dharampeth Zone, the sources in the NMC said.
OFFICE-BEARERS MUST BE RESPECTED: PAWAR:
"The NMC office-bearers and Corporators have been elected by the people. They must be respected at any cost. The misbehaviour with Corporators, office-bearers would not be tolerated. The quick suspension of the Junior Engineer Pillai was on the same lines," the Additional Commissioner Hemant Pawar asserted.