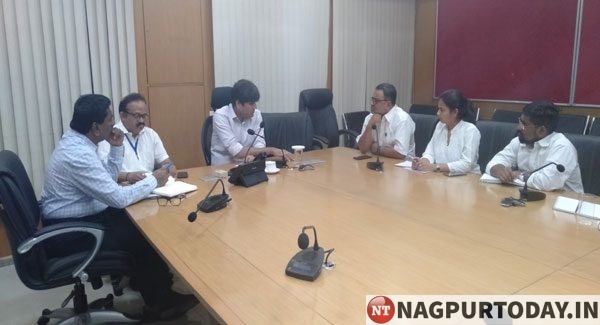 Nagpur: Taking a serious view of citizens cutting trees for petty reasons, the Nagpur Municipal Corporation (NMC) has issued a 9-point standard operating procedure (SOP) regarding cutting of tree trimming. Municipal Commissioner Abhijit Bangar has appealed the citizens to adhere to the SOP and prevent cutting of branches and trees for petty reasons.
The fact that existence of large number of trees faced a threat due to prevailing rampant practice was brought to the notice of Bangar by the city-based NGO Green Vigil Foundation. Taking serious view of the matter, Bangar directed the concerned officials to formulate SOP for cutting of branches and felling of trees. Accordingly, the NMC administration has issued the 9-point SOP to the citizens. Now, permission to cut branches or trees will be granted only in unavoidable circumstances. The applicants will have to attach four colour photographs of the tree from four different angles.
The map for new construction at an open plot should be prepared in a way that there is least necessity to cut the existing trees on the plot. If the existing trees are posing problems for the planned construction wholly or partially, then the applications should be submitted with the construction map. The map should mark place of the trees clearly and how the trees are posing problems in construction. If citizens have to cut trees partially, photographs should be attached with the applications. Before permission is granted for cutting of a tree, the applicant will have to plant five trees. The responsibility of nurturing the trees will rest with the applicants.
The NMC further said that a process to create a mobile app for submitting applications for cutting of trees is in the pipeline. Once the mobile app is ready, the applicants will have to mandatorily submit photographs of newly planted trees with GPS location.
In the meeting held on Monday, Bangar ordered the concerned authorities to initiate corrective measures to free the trees from clutches of the cement roads. He also asked all the concerned authorities to take necessary precautions during construction of new roads so that trees do not get choked in future. The issue of trees getting choked due to cement road construction was raised by Green Vigil Foundation. Kaustabh Chatterjee, Founder, Green Vigil Foundation had a meeting with Bangar, wherein he discussed the present scenario of choked trees. Chatterjee also explained that due to choking of trees, the rain water does not percolate and the roots are being starved of required amount of water. The depriving of water leaves the trees suffocated causing uprooting of trees even with blow of light wind resulting in depletion of green cover of the city.
Those present at the meeting included Additional Municipal Commissioners Ram Joshi and Aziz Sheikh, Chief Engineer Ulhas Debadwar, Green Vigil Foundation Founder Kaustabh Chatterjee, Team Leader Surabhi Jaiswal, Mehul Kosurkar along with heads of all the departments, assistant commissioners of all the zones and executive engineers.