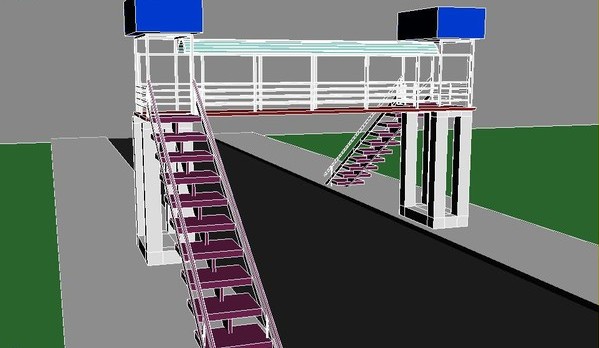 Nagpur News:
The Nagpur Municipal Corporation (NMC) has gone ahead with the construction of a foot over bridge despite denial of No Objection Certificate by the Traffic Branch of Nagpur police.
The NMC, after considering the monstrous road traffic, and the subsequent hazards to pedestrians in crossing the roads, has decided to construct Foot Over Bridges (FOB) at the crowded vehicular squares. A provision has also been made in the NMC Budget. The project would be on the basis of Built-Operate-Transfer (BOT) and the NMC even has started the construction work at Law College Square. The NMC has negotiated two agreements with Cartel and MKS companies for the project. The agreements are for 15 years and the construction of the FOB at the Law College Square has to be completed within 13 months.
However, according to sources, a joint survey by the NMC and Nagpur police was supposed to be carried out for the project. But it was not done. Even a No Objection Certificate from the Traffic Branch of city police was also not sought for the project. Only a letter was dispatched to the Traffic Police. The NMC has gone ahead with the work thus violating the laid down rules and regulations. The hurry on the part of the NMC has triggered a suspicion of a fishy deal as the Traffic Branch has not issued a No Objection Certificate for the project.