Nagpur: "Out of the Rs 253 crore package announced by Chief Minister Devendra Fadnavis for the Municipal Corporations across the state, Rs 100 crore are coming to Nagpur Municipal Corporation (NMC)," said ruling party leader Dayashankar Tiwari here on Wednesday.
Tiwari said that the NMC will draft a plan of its development works and will spend the amount on those works after getting approval from the State Government. Every zone in the city will get around Rs 15 crore from the package money.
Many development works of the NMC were pending because of paucity of funds. Fresh proposals will be drafted for these works and will be sent to the State Government for approval. Apart from this, Mayor Praveen Datke had put demand for Rs 30 crore for erection of Suresh Bhat Memorial Hall near Reshimbagh Ground. Out of the demanded amount, first instalment of Rs 20 crore was received on Tuesday.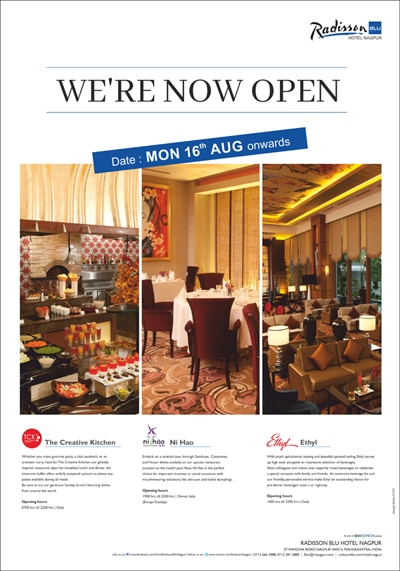 Model Solar City project
Under its Model Solar City project, the Nagpur Municipal Corporation (NMC) will install 930 KW solar panels on the top of every NMC building. The solar panels will be installed on public-private partnership model. The NMC has already received 30 per cent subsidy worth Rs 1.15 crore for this scheme from the Central Government. The NMC will soon invite tenders for this work.
It is worth mentioning here that under the same scheme 2 solar panels of 25 KW capacity have been installed on the terrace of new administrative building of NMC. Same capacity solar panels have been installed in zone Nos. 5,8 and 9. Tiwari said that the solar panels can prove very effective in conserving the fossil fuels and saving conventionally generated electricity. Citing the examples of former Mayor Anil Sole and present Mayor Pravin Dakte, he said that two have successfully reduced their expenditure on electricity bills.
To promote non-conventional sources of energy, the NMC earlier had started distribution of solar water heaters. The Central Government was paying 50 per cent subsidy for these heaters. Even though the Central Government has now discontinued the scheme, the NMC has decided to continue the scheme on their own.
– RAJEEV RANJAN KUSHWAHA