Nagpur: Nagpur Municipal Corporation has been reportedly left poker faced as its decision to allow Reliance Jio Infocomm to erect huge towers across the city streets boomeranged on the civic body. The private telecommunication giant neither fulfilled its promise to double up its high mast towers by facilitating it for street lights, nor did it comply with the agreed norms.
It may be recalled that when NMC first announced its tie-up with Reliance Jio Infocomm Ltd (RJIL) and cellular service provider Indus Towers to allow the company to build high mast towers, the civic officials  justified the decision by claiming that the towers would double up for providing street-lighting too.
However, the Reliance Jio Infocomm Ltd (RJIL) and Cellular Service Provider Indus Towers never had the intention to do so, as they deliberately installed high mast towers away from the squares to avoid the onus of installing street-lights on the towers. Sources said that this decision has backlashed NMC as it is seeing red in its face.
Sources informed that both companies have already installed many high mast towers at many squares, especially in West and South-West Nagpur. The towers are 25-30 metres in height and cover 4-8 sq mtrs area on the ground.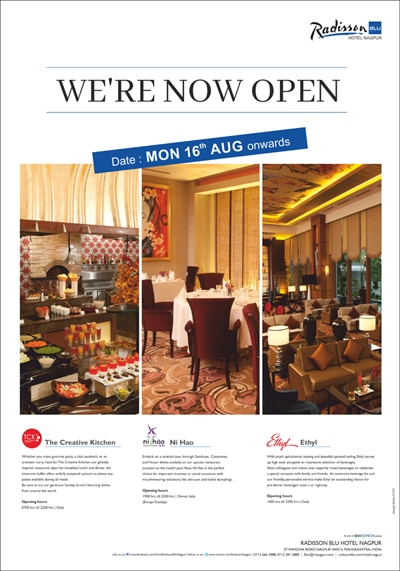 NMC entered into an agreement with Reliance Jio Infocomm Ltd (RJIL) and cellular service provider Indus Towers for erecting 260 high mast towers and an additional 60 high mast towers of Indus Towers.
However the NMC officials are still in the declining mode. Justifying the failure to install high mast towers with street lights by the concerned companies, the officials claimed that at many locations NMC already have own high mast lighting system and hence there is no need for another system.
However the big question crops here is what made NMC to sign such an invalid deal with the private entity like Reliance? Sources also pointed out the serious glitch in the deal. They also alleged that senior NMC officials deliberately underwent such a deal to benefit Reliance Jio.
Towers pose serious health hazards
The high mast towers being installed also pose health concerns before the citizens owing to its ionizing radiation which is more harmful.
Ionizing radiation has a higher frequency and shorter wavelength than non-ionizing radiation. It has many uses but can be a health hazard; exposure to it can cause burns, radiation sickness, cancer and genetic damage.
-By Samuel Gunasekharan