Nagpur: Nagpur Municipal Corporation (NMC) has extended the date of participation in "Junction Design" Contest to January 27, 2017. The contest is aimed at beautification of five selected squares in the city.
The event is being organized for the five select squares – Kadbi Chowk, Untkhana Square, Samvidhan Square, Variety Square and Mental Hospital Square. Participants will have to make a presentation of their concept in power point file and PDF file as well as in the form of High Resolution Editable Digital before 2 pm of January 27. The date of result of the contest will be informed on NMC website. They can submit their design within the range of Rs 30-50 lakh expenditure.
The participant must be a resident of Nagpur. An individual or a team can participate in the contest. The design is expected to be based on standards of IRC, Road Design Code, Street Design Guidelines.
The proposed designs can be submitted in the chamber of Additional Deputy Commissioner (2), NMC's Central Office, in Civil Lines. The contest is being conducted on marks systems with total marks being 100.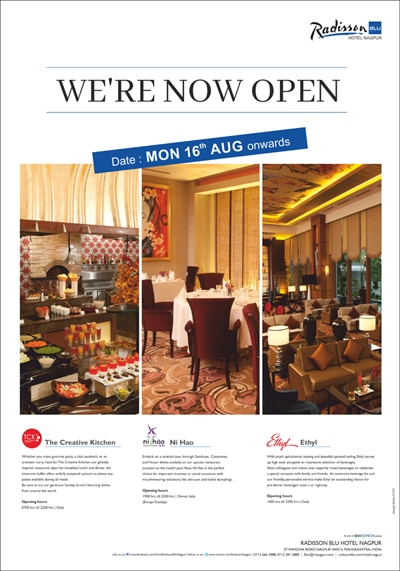 The designs submitted in specimen format will only be accepted. The NMC will have the right on selected design. The decision of the judges will be final. The selected design will be awarded a prize of Rs 1 lakh for each square. The Municipal Commissioner Shravan Hardikar has appealed the citizens to participate in the contest in large number.