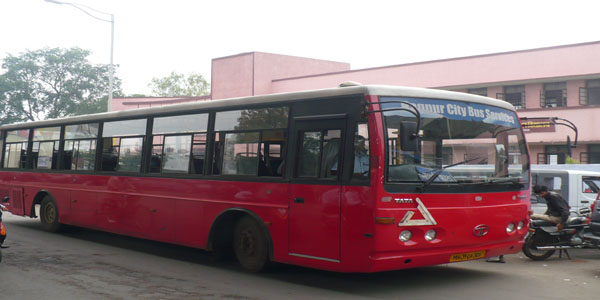 Nagpur News:
The Nagpur Municipal Corporation (NMC), in a vital decision to provide relief and serve the citizens in a better way, has finally decided to run the city buses with two operators.
The NMC, bombarded, battered, and bruised, by citizens for poor and whimsical Star Bus service, took the decision in a meeting of NMPL today (August 8). However, the name of the company has not been decided in the meeting, said Pravin Datke, chief of the NMPL and the Ruling Party Leader in the NMC.
The Star Bus service Is operated by the Vansh Nimay Infraprojects Private Limited (VNIL). The Star Bus was the target of Nagpur citizens for its poor services, poor buses, poor attitude of men running the buses and poor schedule.
Recently, some travel companies had show their interest and one of them Sai Taj Krupa Company had proposed to run Star Busesw on some NMC decided routes. The proposal was also discussed by the Additional Commissioner of NMC. But the proposal could not cross the bridge over some financial and service issues. However, the operator was directed to amend the proposal on some counts.