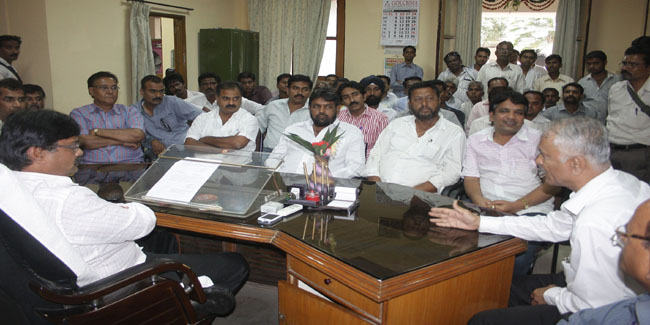 Nagpur News: The NMC contractors in Nagpur received letters on Thursday that their bills would not be entertained from March 15.  Irked with the apathy on the part of NMC officials who deliberately delay in issuing work orders and processing bills, the contractors marched towards the commissioner's office for reporting their woes. Since the commissioner was not present at that time, the contractors laid a siege at the Chief Finance and Accounts Office (CFO). After a thorough deliberation and debate, the standing committee chief Avinash Thakre tried to pacify the irate contractors and get the last date for bills submission extended to March 20.
The CFO informed Thakre that Rs 42 crore is the current outstanding for payment to the contractors. Bills for Rs 4-5 crores are expected to be raised in the next 4-5 days. As the exchequer was reportedly gasping for funds, the e-governance provision has already been called off.
The contractors alleged that most of the junior engineers in NMC are lying idle and pay less heed towards discharging their duties on time. They usually suck as long as 2 months in preparing simple file bills while some young employees charge additional amount of Rs 500 to Rs 1000 for raising bills through e-governance.