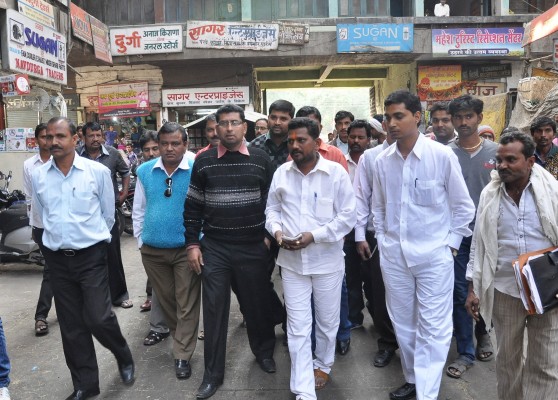 Nagpur News: The Commissioner of Nagpur Municipal Corporation (NMC) Shyam Wardhane made a surprise visit to Mahatme Fule market in view of the recent cases of atrocities on the women labourers working there. Ruling Shiv Sena leader in NMC Bandu Talwekar and other officials also accompanied Wardhene on the occasion.
Both of them also held discussion with the leaders of Vidarbha Hamaal Kamgar Sanghatna and sought details about the problems being faced by them.
The representatives of the organisation demanded to free public toilets in the market from the encroachment, make arrangements for drinking water and depute armed security guards in the market premises.
Wardhene later directed the officials to take necessary steps in this regard. The officials also consented to following up with the issues concerning the market and address them accordingly.