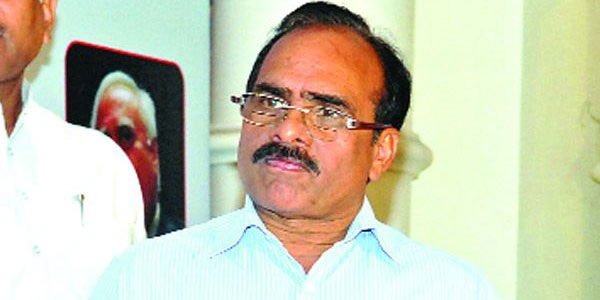 Nagpur News.
In a haphazard move, NMC Commissioner Shyam Wardhane has proceeded on sudden leave reportedly for 2 weeks leaving aside all important files hanging in balance. Sources informed that Wardhane had apprised his subordinates that he would remain present in the office on Monday till 12 noon before heading for leave but he reportedly left the city on Sunday evening itself leaving the staff crying in awe. On his behalf Wardhane has forwarded his charge to NIT Chairman Praveen Darade who too was unaware of his move.
Confirming the news, Praveen Darade told Nagpur Today that he was in the funeral and he came to know of Wardhane's leave only when the latter had already left. Earlier in the day Darade informed that he was yet to take the charge as he was not informed about Wardhane's leave before hand. However he added that Wardhane had gone on leave with due sanction from the government and that he had to attend his work for two weeks.
Wardhane was repeatedly called on his cell phone but his phone remained switched off for the entire day.
When Leader of Opposition in NMC Vikas Thakre was asked about the development he saw nothing wrong into this. Thakre said, "If the Commissioner has gone on leave then he must have handed over the charge to the competent authority to attend his important works." When Nagpur Today brought to his knowledge that even NIT Chairman Praveen Darade who took charge on his behalf did not know about him proceeding on leave, Thakre said, "Both of them (Darade and Wardhane) are IAS officers and aware of each other's work well. So it is alright if Wardhane has not given prior information to Darade in this regard," Thakre told Nagpur Today.
Meanwhile sources said Wardhane had reportedly told his staff that he would come on Monday to clear some urgent files but could not make it up as assured. "This has left many important files pending as some of the files could only be attended by him, and any acting commissioner would not be able to take the final call without his intervention. Wardhane has not even briefed to Darade on these files before proceeding on leave. This has left Darade incapable to clear those files," informed a source from NMC.
NMC's Standing Committee Chairman Avinash Thakre said a letter has also been sent to the committee informing about Wardhane's leave. "He is on medical leave till February 21 and we have received a letter in this regard. Darade will be handling the charge on his behalf," Thakre told Nagpur Today.
When asked whether Darade would be able to take the decision on few files that require Wardhane's special attention, Thakre admitted that some important files have been kept pending due to this.