Sweden's Scania bus, which runs 100 percent on Ethanol, has been given to NMC under a pilot project and on experimental basis. The bus will be dedicated to public on August 16 in the presence of Union Minister Nitin Gadkari.
Nagpur News.
Nagpur Municipal Corporation (NMC) scored the first and drove itself on the map of India in style. The NMC received the first Sweden's Scania bus which is 100 percent run on Ethanol. The civic body got the bus under a pilot project and on experimental basis. The bus was brought to the Wadi-based Octroi Post on a trailer at about 4 pm and was inspected by office-bearers of NMC, informed Mayor Anil Sole.
Mayor Sole further said that the NMC will receive five buses from the company. The bus is 37-seater but 12 more passengers can be allowed standing. It is entirely air-conditioned and hydraulic and equipped with cameras in front as well as back portion. The cameras can store data up to four days. More importantly, driver can scan the entire back portion through the camera and can easily spot without ticket passengers, said the Mayor.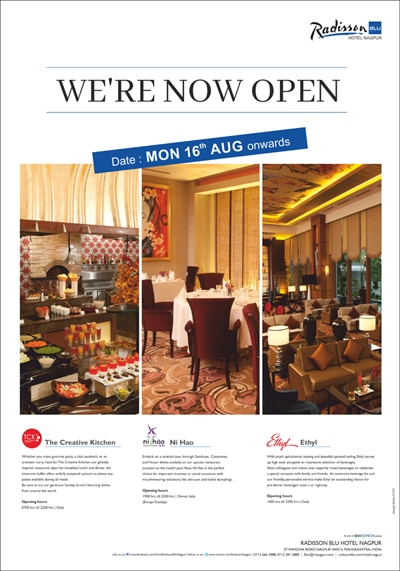 The Ethanol bus is being run in the country for the first time on experimental basis. And the NMC got the first honour. After registration with RTO, the company will bear all expenses till the next three months. At present, the company will run the bus for three months and simultaneously train the NMC selected driver. The bus will be run under control of Transport Committee of NMC. After three months, the trained driver of NMC will handle the bus on his own and during this period, four more buses will be given by the Swedish company on experimental basis. The company will also provide Ethanol and other oils till three month period. As far as bus fare is concerned, it will based on MSRDC terms, said the Mayor Anil Sole.
After completing all the legal formalities, the bus will be dedicated to public on August 16. Union Minister for Surface Transport Nitin Gadkari along with Petroleum Minister Dharmendra Pradhan, Power Minister Piyush Goyal, and Environment Minister Prakash Javdekar will be invited for dedication function, said the Mayor.
The revenue collected from this bus will go to NMC coffers. The high-profile bus will make two to and fro trips between Sitabuldi and Airport and for remaining period, it will be deployed as tourist bus for Nagpur Darshan.
Interestingly, the price of Ethanol at present stands at Rs 45 per liter while diesel costs Rs 65 per liter. The average of this bus is 2-3 km per liter. Tenders for supply of Ethanol will be floated and the company which quotes lowest rate is likely to be given contract. In Nagpur or for that matter Vidarbha, Ethanol is available at Purti Group.