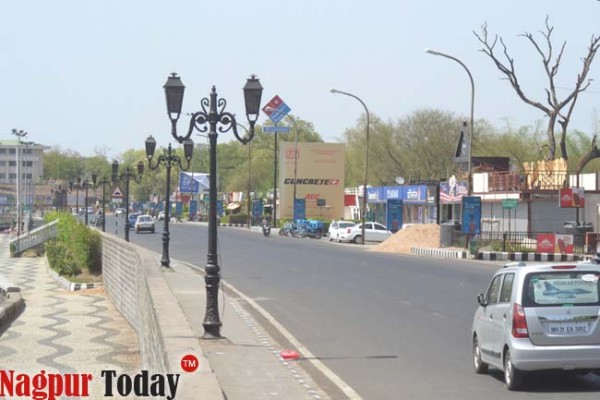 Nagpur News.
The recent turmoil over erection of additional food kiosks at Telangkhedi lake and dispute on parking area has certainly brought the functioning of Nagpur Improvement Trust under scanner. NIT has awarded contract to Sell Ads for maintaining cleanliness, securing natural ambience and taking care of permanent structure at Futala Lake. Now the Sell Ads has come out to spill the beans over the recent mess up.
Pankaj Rai, one of the partners in Sell Ads, has alleged that the company only worked as per the specification in the contract and the subsequent development that came from NIT. But now Sells Ads is at the receiving end owing to the mutual rift between NIT, Punjabrao Krish Vidyapeeth and also one Sunil Ghormare, ex-employee of NIT and indirect owner of two food kiosks at Futala lake.
Rai told Nagpur Today that as per the agreement Sell Ads would ensure its earning through hoardings display of advertisements, setting up food kiosks and its operation, pay and park collection from the designated parking way, fund generation through events organization, income from allowing fishing at the lake and few other resources. The agreement was done on April 15, 2010 and the contract was forthrightly given on public private partnership (PPP) basis, he informed.
On Wednesday Nagpur bench of Bombay High Court sent notices to Sell Ads, Nagpur Improvement Trust and Nagpur Municipal Corporation on the PIL filed by Sanjay Agrawal of People Against Corruption. The respondents were given four week's time to file their reply to the court.
The clause 4.14 of the agreement between NIT and Sell Ads read the latter is permitted to set up 20 food kiosks whereas clause 4.20 provide for giving out space to additional 10 mini hawkers. On January 6, 2011 NIT dashed a letter to Sell Ads, which stated that a writ petition was filed by Punjabrao Krishi Vidyapeeth (PKV) in High Court against carrying out construction on the Futala space owned by it. The court upon hearing the petition ordered NIT to stay the construction work by Sell Ads. NIT followed the suit.
Rai informed that Sell Ads received major jolt on May 23, 2013 when NIT served notices to all kiosk owners and informed that construction being carried out by them is illegal. Following this notice, all the concerned kiosk owners stopped paying rent to Sell Ads. Big reason behind non-payment of rent
In February this year, former NIT employee Purushottam Ghormare, also the indirect owner of 2 kiosks at Futala, got a reply from NIT against his query under Right to Information that area marked as B-4 and R-9 has been designated for free parking. Rai questioned that when NIT had permitted Sell Ads to use this space for pay and park, then how come it mentioned the space for free parking in its RTI reply. "This indicates the any individual can get NIT to prepare any report in the way one desires," he quipped. He informed that this report aggravated dispute between Sell Ads and kiosk owners.
At present, the kiosk owners have been pushing to validate their construction whereas it may be mentioned that any construction carried out under PPP model stands temporary. Construction of permanent roof over temporary kiosks is also illegal.
Frustrated over the routine intervention of kiosk owners, Sell Ads terminated the agreement of most of the kiosk owners. This means that in the event of any action against erring kiosk owners, Sell Ads would not be liable to interfere.
Rai said that it was clear from these facts that form NIT employee Purushottam Ghormare has been misguiding kiosk owners for personal gains and conspiring to settle his scores.