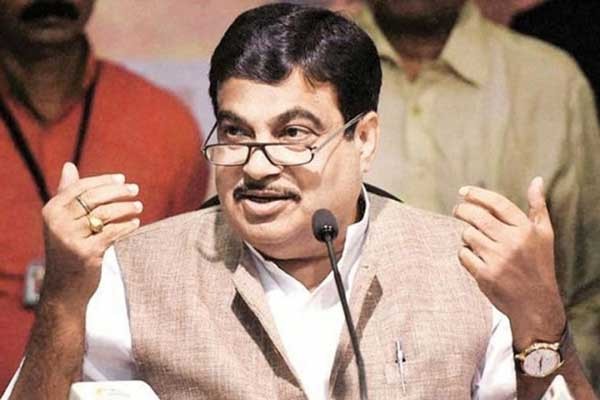 Nagpur/New Delhi: Even as the call for relief from soaring fuel prices has reached a feverish pitch across the country, Union Minister Nitin Gadkari has said that any move to subsidise petrol and diesel prices could have an adverse impact on welfare schemes being planned and implemented by the Central government.
With fears of fuel prices reaching the Rs 100-per-litre mark in the coming weeks, the opposition has flayed the government for minting money while the common man suffers. There have been protests across the country with people at large demanding immediate relief from the ever-increasing prices. Gadkari, in an interview to a national daily, said however that welfare schemes will take a hit if money is used to subsidise petrol and diesel. "This is an unavoidable, economic situation. It is directly linked to the global economy. If we have to sell it cheap, it means we will have to buy it at higher prices and subsidise it here," he told The Indian Express in an interview. "If we subsidise that, all the money from our social security schemes will vanish. We have only a limited amount of money. So if we subsidise, toh gadbad ho jaayega."
In particular, Gadkari – an advocate of clean energy who had previously outlined his vision for electric cars in India – said that irrigation schemes, rural electrification projects, Ujwala scheme of free LPG to families in villages would suffer if the government cuts back on taxes collected from the sale of petrol and diesel. And while the current government has increased excise tax on the two fuels several times since coming to power, Gadkari termed it as 'the foundation of the economy', adding a final decision on cutting back on taxes would be the prerogative of the Finance Minister.
Interestingly, BJP leaders were at the forefront in venting anger when fuel prices had surged during Congress' rule. In 2008, international crude prices had hit $140 for each barrel, forcing prices in India to jump past Rs 70 per litre. Currently, international crude prices are around $80 dollars per barrel but petrol and diesel prices in India have surpassed even the 2008 figures. That has not stopped several leaders in the ruling party from blaming international scenario for the recent spate of hikes. Fall in production by OPEC countries, current US-Iran tensions and Rupees vs Dollar are some of the arguments that have been used.
And while Oil Minister Dharmendra Pradhan has repeatedly said he has urged for fuel prices to be included in GST, the main roadblock blamed for not doing so has been outlined as reluctance on the part of state governments.