Nagpur: Panic among occupants of an apartment building in North Nagpur reigned at its peak as Nagpur Improvement Trust (NIT) issued a notice to the builder to demolish the 'illegal' constructions on his own or face the NIT bulldozer. The North Divisional Office of NIT issued notice to Kishore Gopichand Rai of Rai Group of Industries on February 9, 2016 to demolish the commercial shops/tenements built on the residential utility place of the multi-storied Rajat Gulmohar Apartment building situated on Kamptee Road. According to notice, the apartment building is constructed in Khasra No. 154/2 on plots numbers 1, 2, 3, 4, 5, 6, 9 in Poddar Layout, Nari on Kamptee Road.
The occupants of 'illegal' shops/tenements have been informed through notice letters that the NIT move is in accordance with the directives of the High Court on a Public Interest Litigation (PIL) No. 65/2012. The High Court has directed the NIT to demolish all kinds of illegal constructions built on the sanctioned place of parking of the apartment building. The notice mentions that illegal constructions have been erected on residential utility place.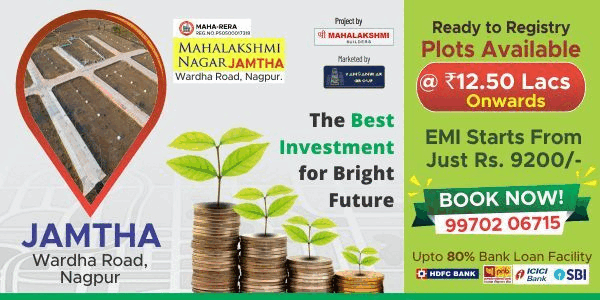 The revised construction map submitted by the builder has been disapproved by NIT through letters sent on September 11, 2015 citing inappropriate and FSI violation as reasons. Because of this reason, the illegal constructions are liable for demolition. The matter also pertains to large-scale violation of non-conforming use. The NIT letters also informed that loading of TDR is not allowed on regularized plots in accordance with the Maharashtra Gunthewari Act 2001. The notices issued to builder Kishore Rai and shop owner of 1 and 2 as well as owners of shops numbers 8, 9, 10, 11, 12, 13 and 14.
The panic set in when NIT notices were handed over to the builder and shop owners personally as well as pasted on shops. The 'demolish notices' sparked a scramble to NIT office and all out efforts to spare the action. Notably, the said builder was in the news for building some portion of Koradi Road-based Rajat Height residential-cum-commercial complex on a sanctioned road. It is alleged that the builder has carried out one or another illegal construction in almost all schemes in city allegedly in connivance with top NIT bosses. But when it comes to the hammer of courts, imminent actions against the 'illegals' are visible.
It is pertinent to recall that a few days ago the NIT had put the occupants of an illegal colony named Shivkrishna Dham on Koradi on 'vacate notice.' An ultimatum of one month was given. However, even after the ultimatum period, the NIT has not gone ahead with the demolition action till to date. When confronted with the inaction, the NIT bosses hesitate to comment and put the ball in each other's court mainly the Head Office of NIT or its Divisional Office in North Nagpur. Nothing surprising, the NIT is known for running its affairs the shabby ways.
– RAJEEV RANJAN KUSHWAHA ( rajeev.nagpurtoday@gmail.com )