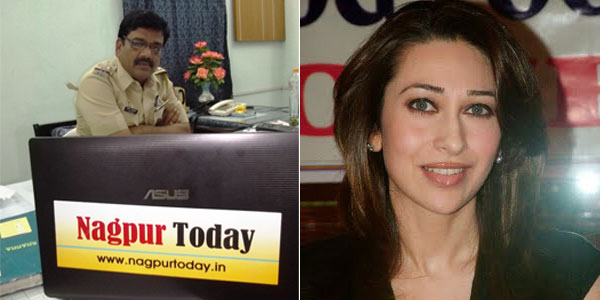 Nagpur News.
A police complaint has been lodged at Nandanvan police station against Bollywood actress Karishma Kapoor for defaulting on the commitment to attend key handing ceremony of Nirmal Nagari – a township promoted by Nirmal Ujjwal Cooperative Society in Nagpur.
Nandanvan police inspector Sunil Jaiswal informed Nagpur Today that the society's lawyer has filed a written complaint against the actress, charging her of fraud and failure to abide by the agreement to attend Nirmal Nagari's event.
He said that Karishma was scheduled to attend the key handing ceremony on January 25, 2013. Her visit was being managed by a company Yuvraj Pvt. Ltd. An amount of Rs 4.04 lakh was also paid in advance through deposit in the account of Yuvraj, but Karishma did not appear at the programme.
Jaiswal said that he had already spoken to the authorities at Yuvraj and they have agreed to return the amount to the society. The company people informed that due to some unavoidable circumstances the actress could not make up to the function at Nagpur.
The police however said that since the matter involved money transaction, it falls under civil case. Further investigation is on.