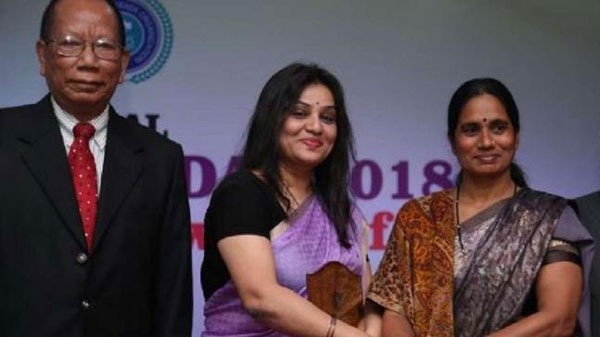 Delhi : Former DGP of Karnataka Police HT Sangliana has landed himself in the middle of a controversy after he made a statement on Nirbhaya, the victim of the Delhi gang rape in 2012.
At an award function that was meant to honour women, Sangliana said that Asha Devi, mother of the girl who was brutally gang-raped and murdered, has a 'great physique' and he could 'just imagine how beautiful her daughter would have been,' as reported by Bangalore Mirror.
"I see Nirbhaya's mother, she has such a good physique. I can just imagine how beautiful Nirbhaya would have been," Sangliana reportedly said on stage.
The award function was arranged to applaud the hardwork of women, including Asha Devi. However, Sangliana's shocking comments reportedly left the attendees feeling disgusted and speechless.
Sangliana did not only comment on Nirbhaya but also gave a few "safety" tips to women which were equally appalling to everyone sitting in the audience.
"If you are overpowered, you should surrender, and follow up the case later. That way we can be safe, save life, prevent being killed," Sangliana said.
It is still not sure if Nirbhaya's parents, who were present at the venue, clearly heard Sangliana when he was delivering his speech on stage or not, but while addressing the crowd, Asha Devi said that justice is something that does not come easy.
She said we have law, police, government but justice is something that does not come easy. "Nobody now is scared of the law. Law is not a deterrent," she said.
Asha Devi said that people feel happy during these once a year celebrations, but that is only a token if it does not lead to change.
On December 16, 2012, the victim and a companion were attacked by six men aboard a moving bus in South Delhi. The woman, who was brutalised with an iron rod and had her intestines pulled out, died in a Singapore hospital 13 days later.
One of the men, Ram Singh, was found hanging in his cell in Delhi's Tihar Jail in March 2013, while a convicted juvenile was released in December 2015.